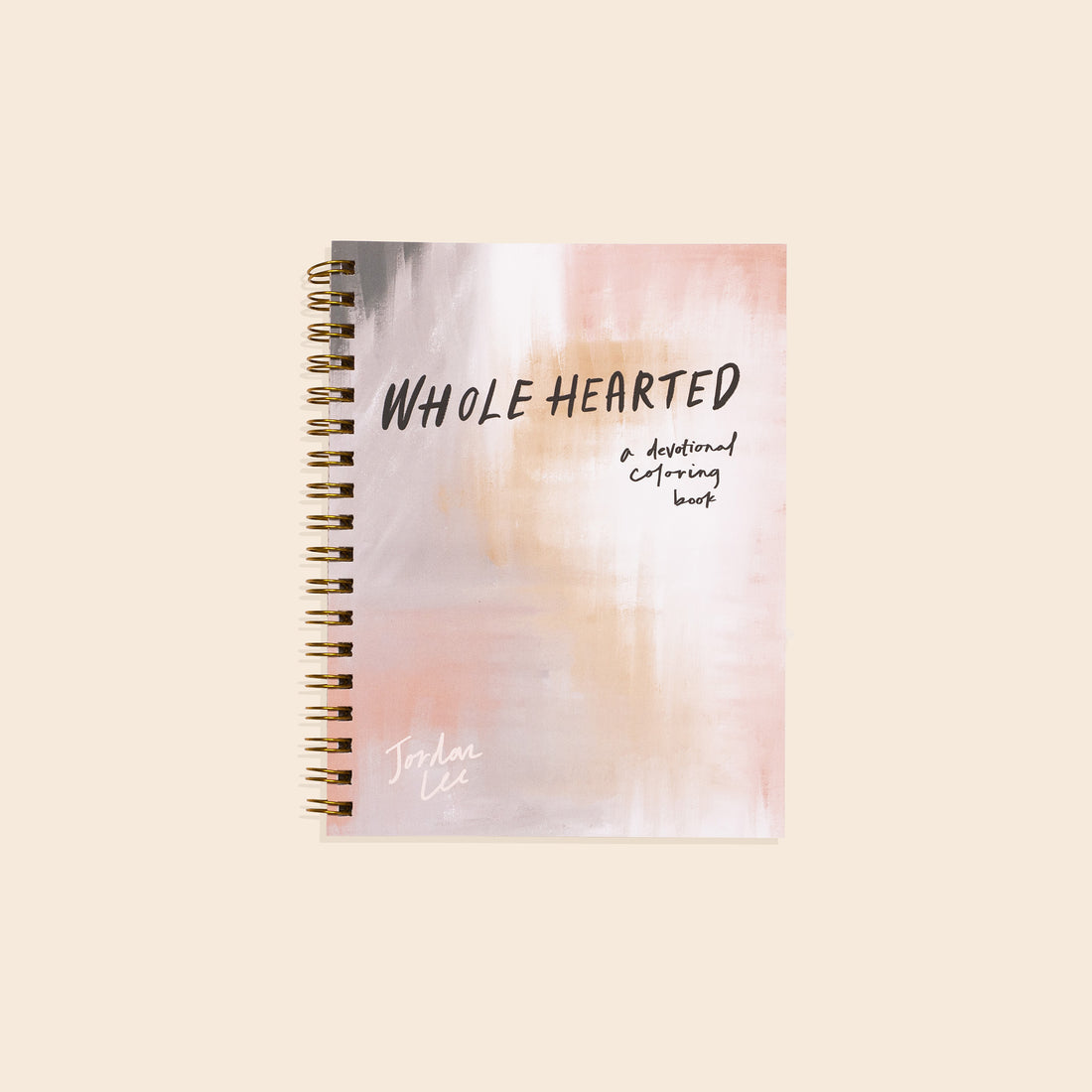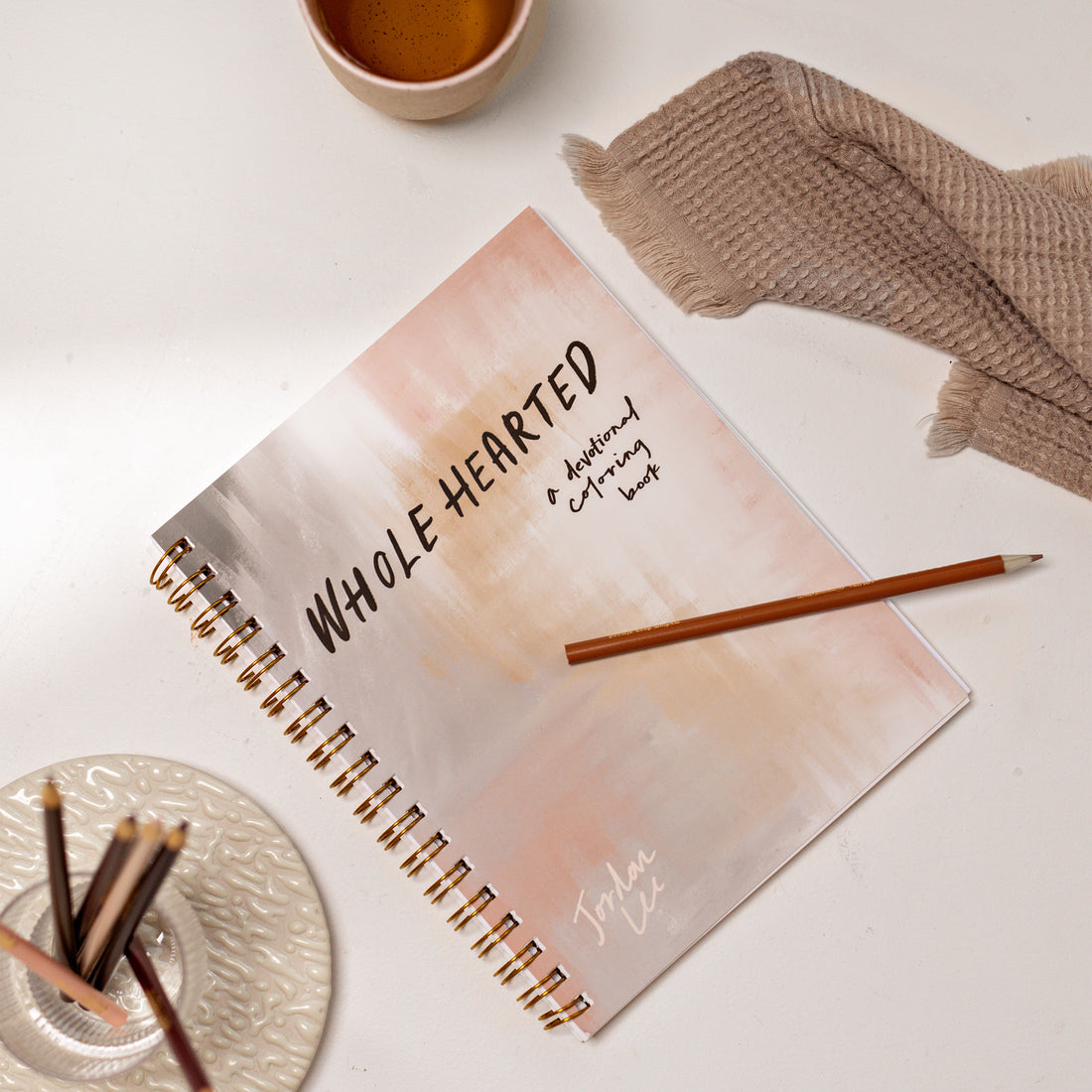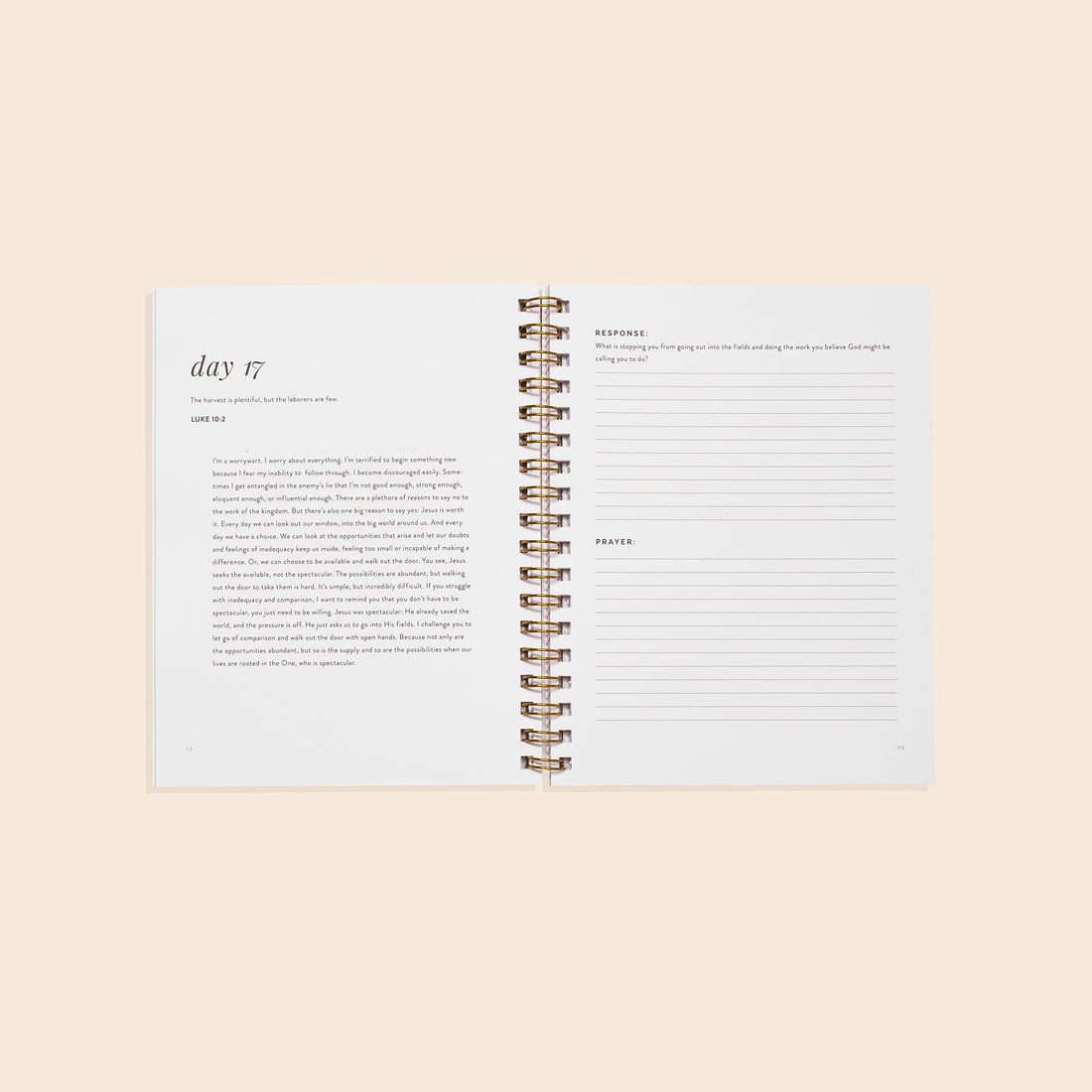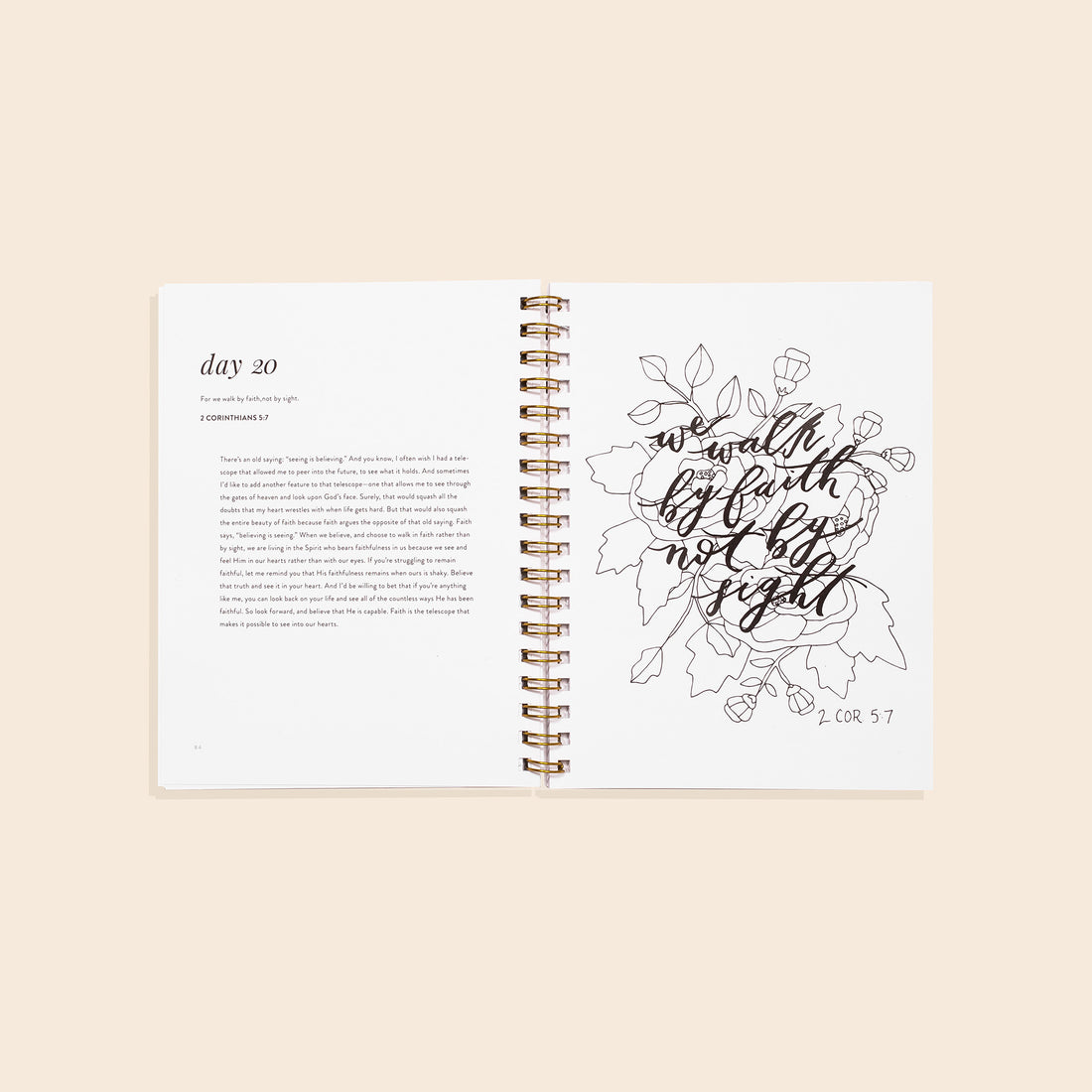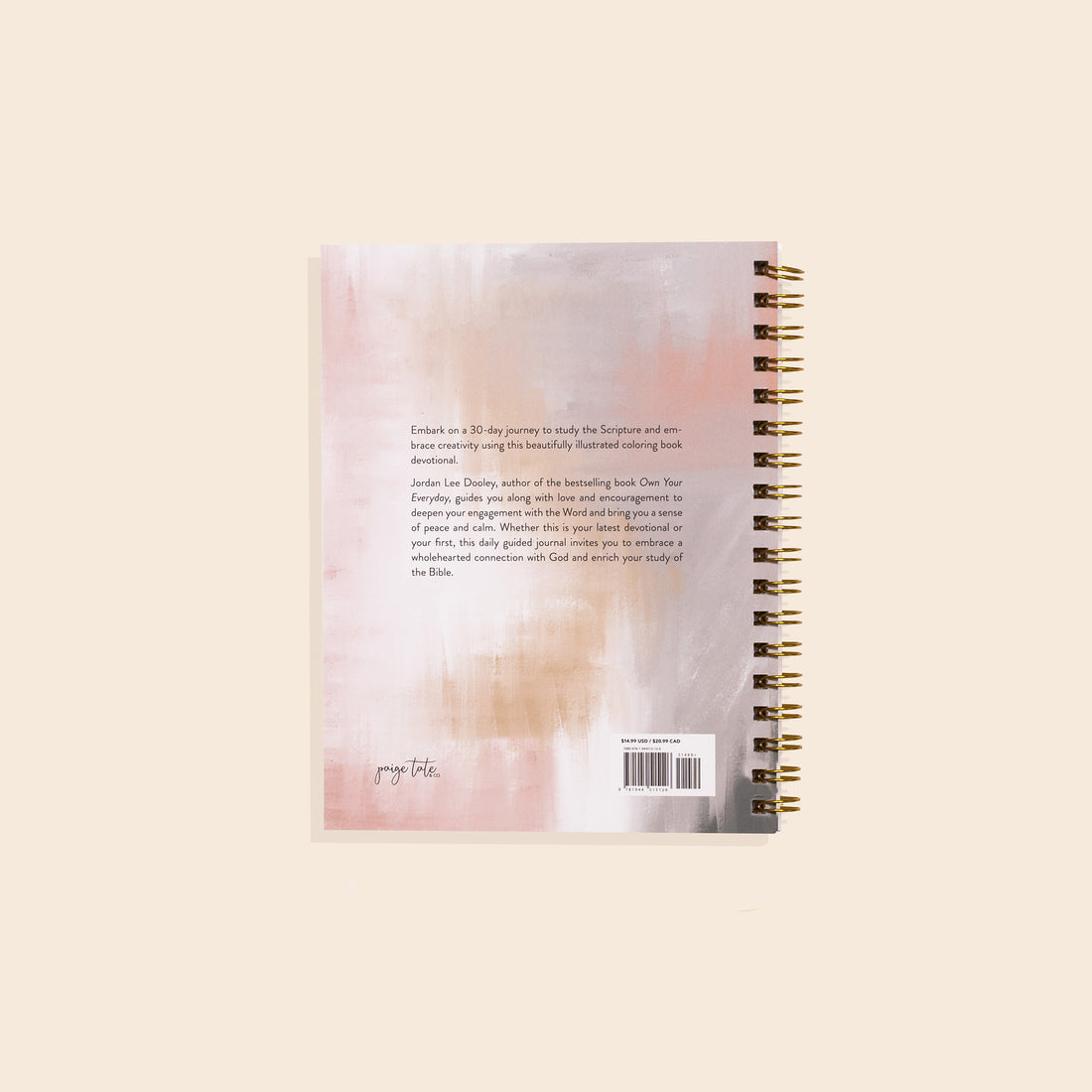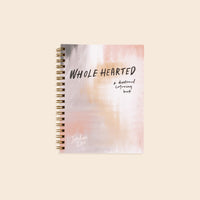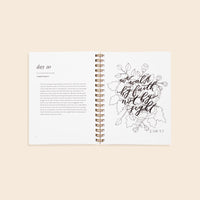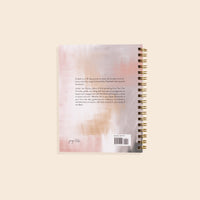 Description
About the author
Details
A Coloring Book Devotional, Premium Edition
The perfect mix of study and creativity: Jordan Lee Dooley of SoulScripts brings this 30-day devotional partnered with the illustrations and coloring page designs of Whitney Farnsworth in order to allow wholehearted devotion in worshipful creativity.
While traditional devotionals encourage only reading of the material and writing notes, Wholehearted gives space for the creative heart to devote their full gifts to God. Complete each study and enjoy your time processing and praying through what you've learned as you color. 

Wholehearted includes:

• 30 days of guided study and adult coloring illustrations
• Original design to engage creatively and beautifully with the Bible through inspirational Scripture lessons and soothing patterns
• Gold spiral binding and thick paper
• Bonus devotions and illustrations
This devotional is beautifully designed cover to cover, and Jordan Lee Dooley structures the study material to be applicable to anyone who desires to know more about the Bible.
Jordan Lee Dooley is the bestselling author of Own Your Everyday. She has built a massive online following by sharing practical tools to equip the everyday woman for an intentional life. She enjoys a simple life and calls Indiana home.
Spiral-bound
144 Pages
7.72 x 0.85 x 9.31 in
ISBN: 9781944515126
Take a look inside…
Page through an interactive excerpt of this book to enjoy a preview of its content, design and more.