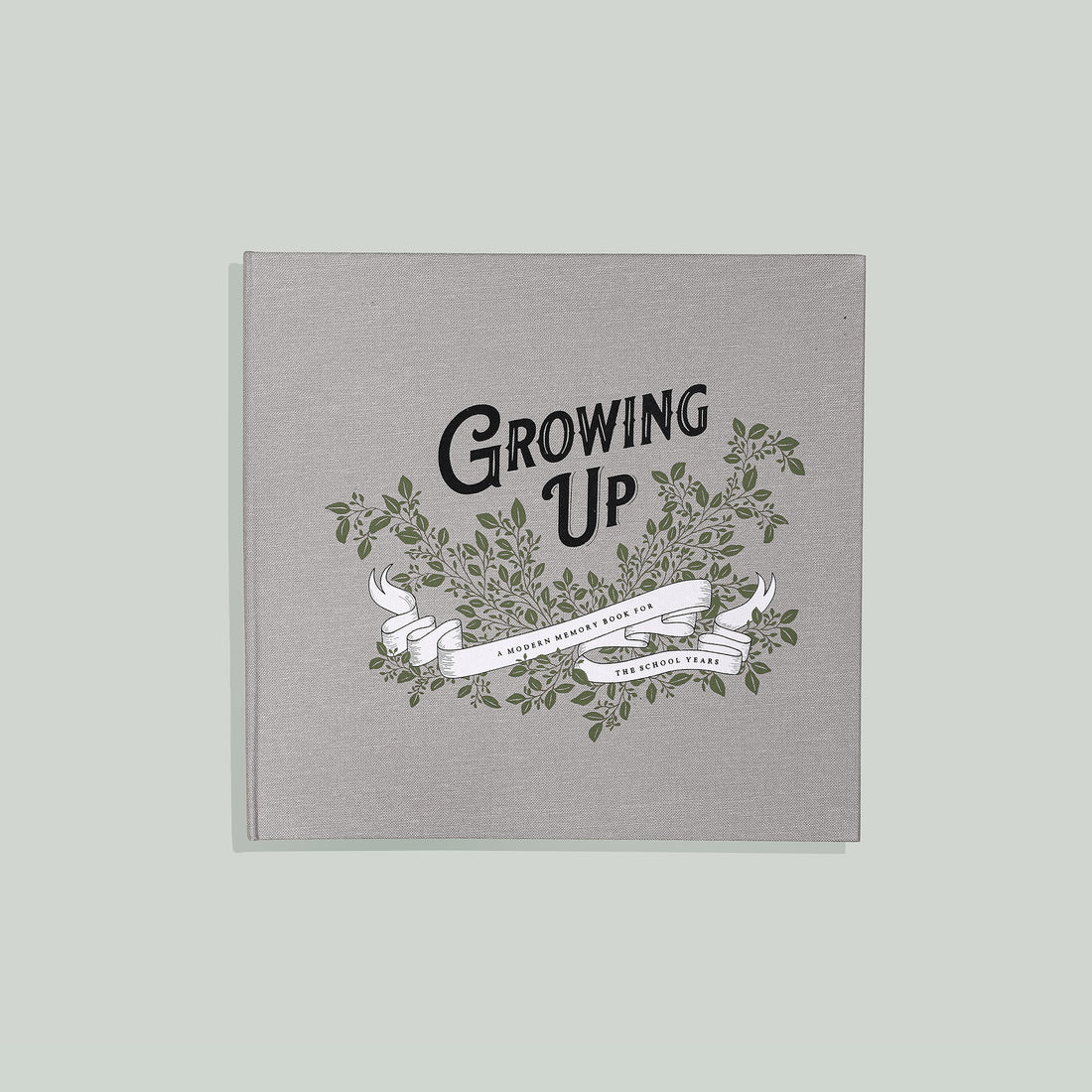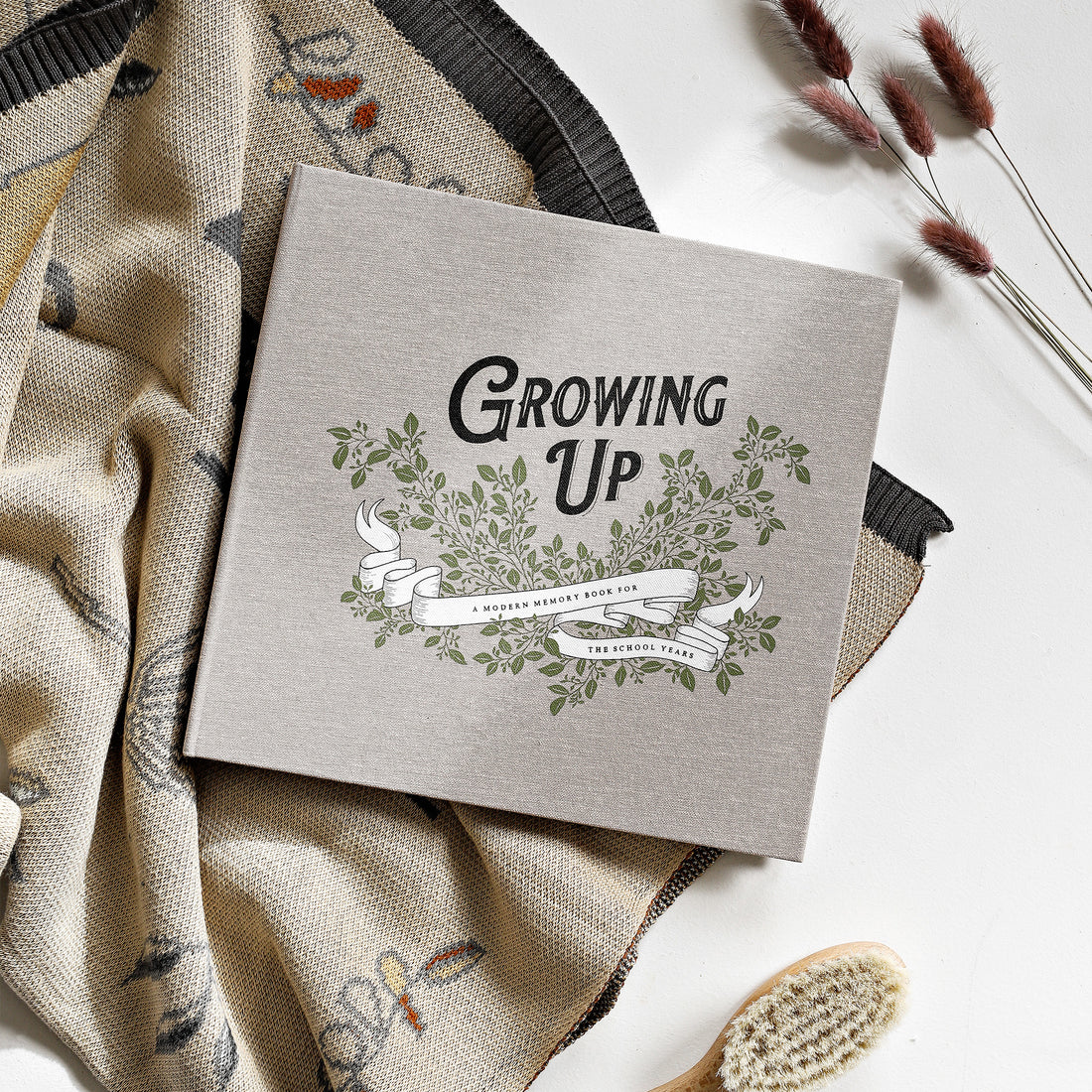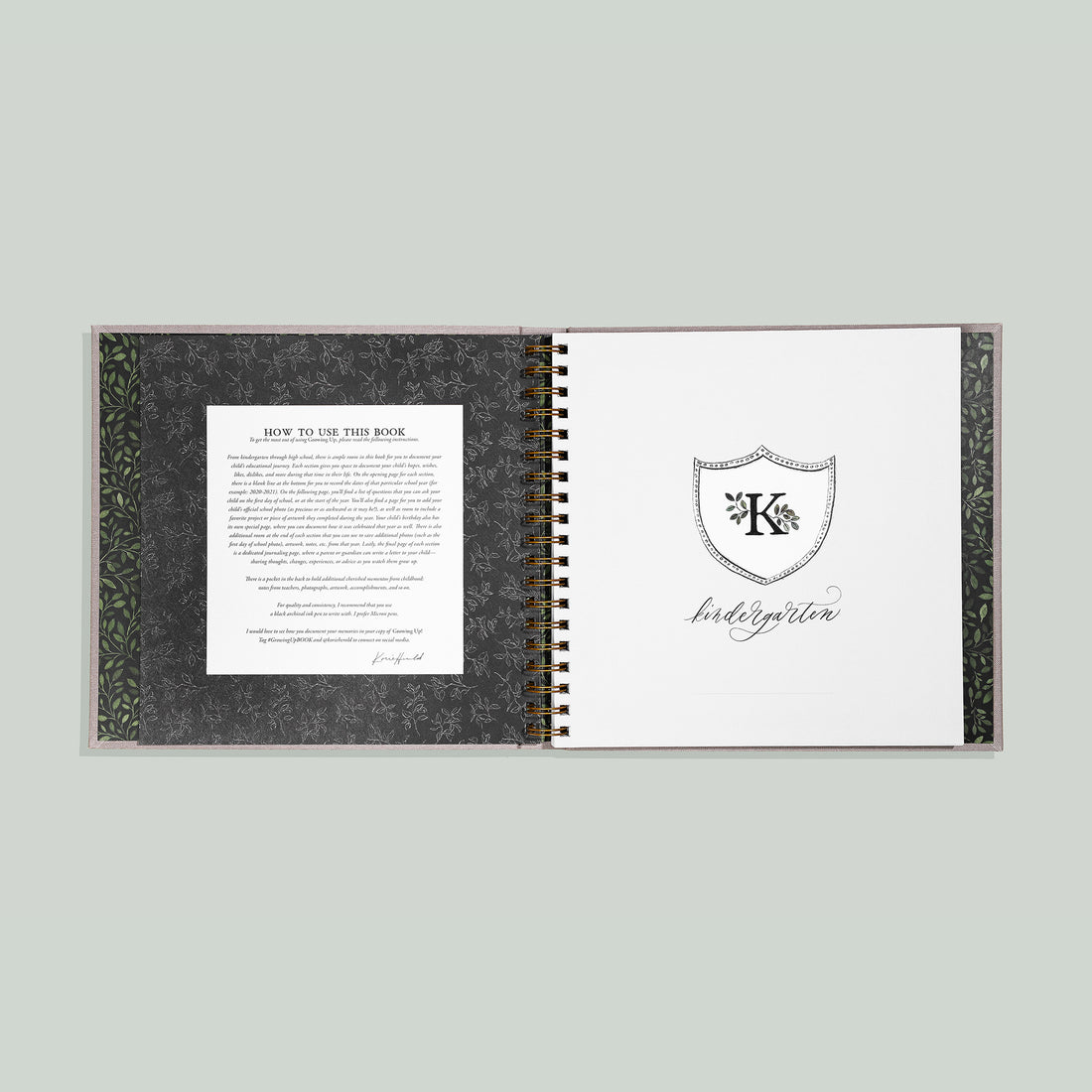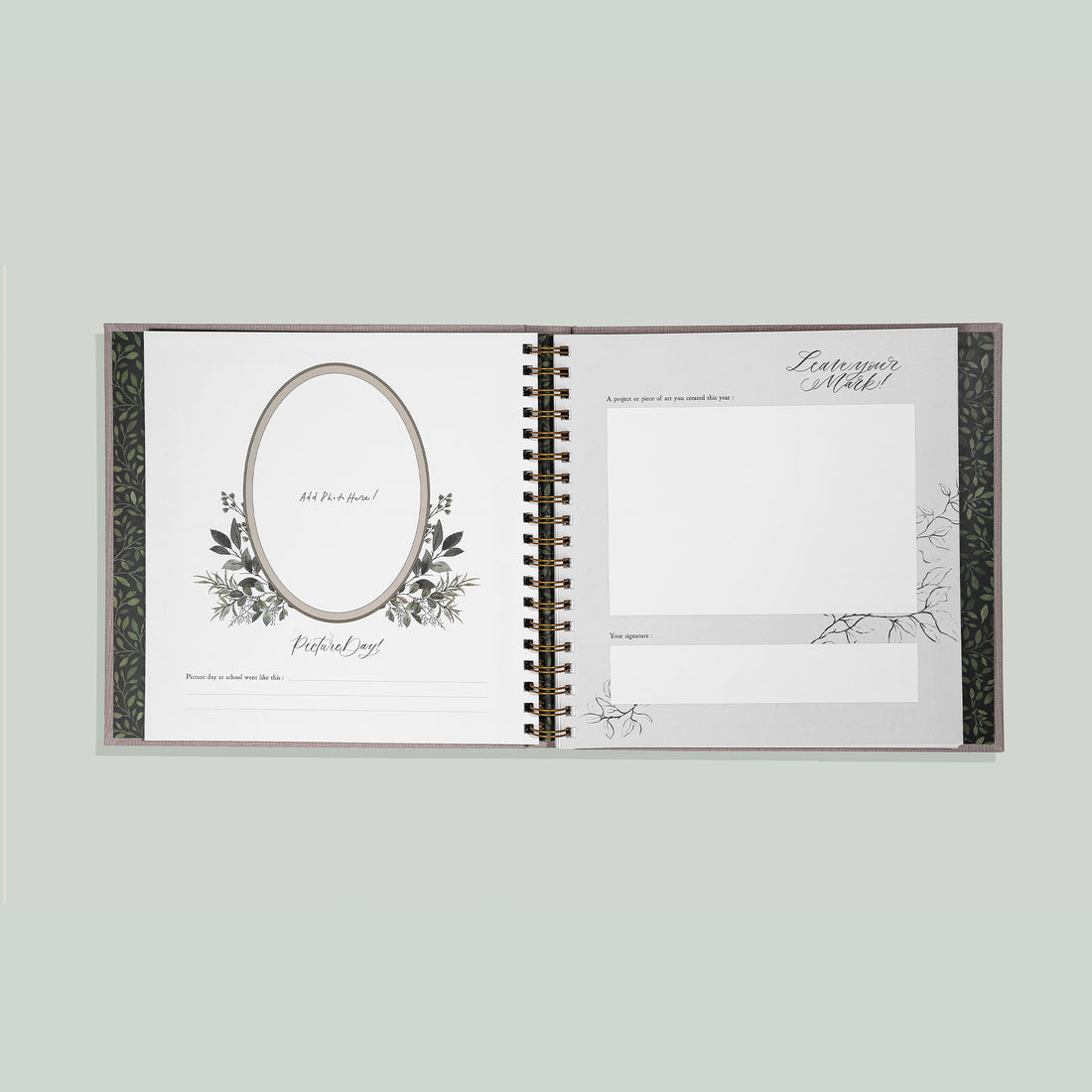 Description
About the author
Details
By Korie Herold
A Modern Memory Book for the School Years
Record all of your child's school memories from Kindergarten through High School! 

This custom memory book allows you to preserve all of your child's memories throughout their years in school. Write down all of their interests and collect photos of each year to watch your baby literally grow before your eyes.

Perfect to give as a graduation gift to your kiddo. Undoubtedly, they will cherish all of the memories you've preserved for them and the years of hard work you've put into saving them. 

Growing Up includes:

• Space to record moments for each grade level from kindergarten through high school
• Prompts to capture your child's personality, traits, and growth at each special stage
• Space for special photos, including the first day of school and class photos
• Pockets to save special mementos like report cards, awards, and programs
Korie Herold is an artist who explores watercolor, hand-lettering, design, and visual interest. She lives in Kingwood, TX with her husband, Joel, and her two boys, Xander and Jonah. She loves brunch, fresh flowers, and connecting with others. She enjoys making her house a home, and thinks the home is such an important place to nourish. Find her on Instagram @korieherold.
Hardcover
160 Pages
10.15 x 1.33 x 10.6 in
ISBN: 9781944515966
Take a look inside…
Page through an interactive excerpt of this book to enjoy a preview of its content, design and more.