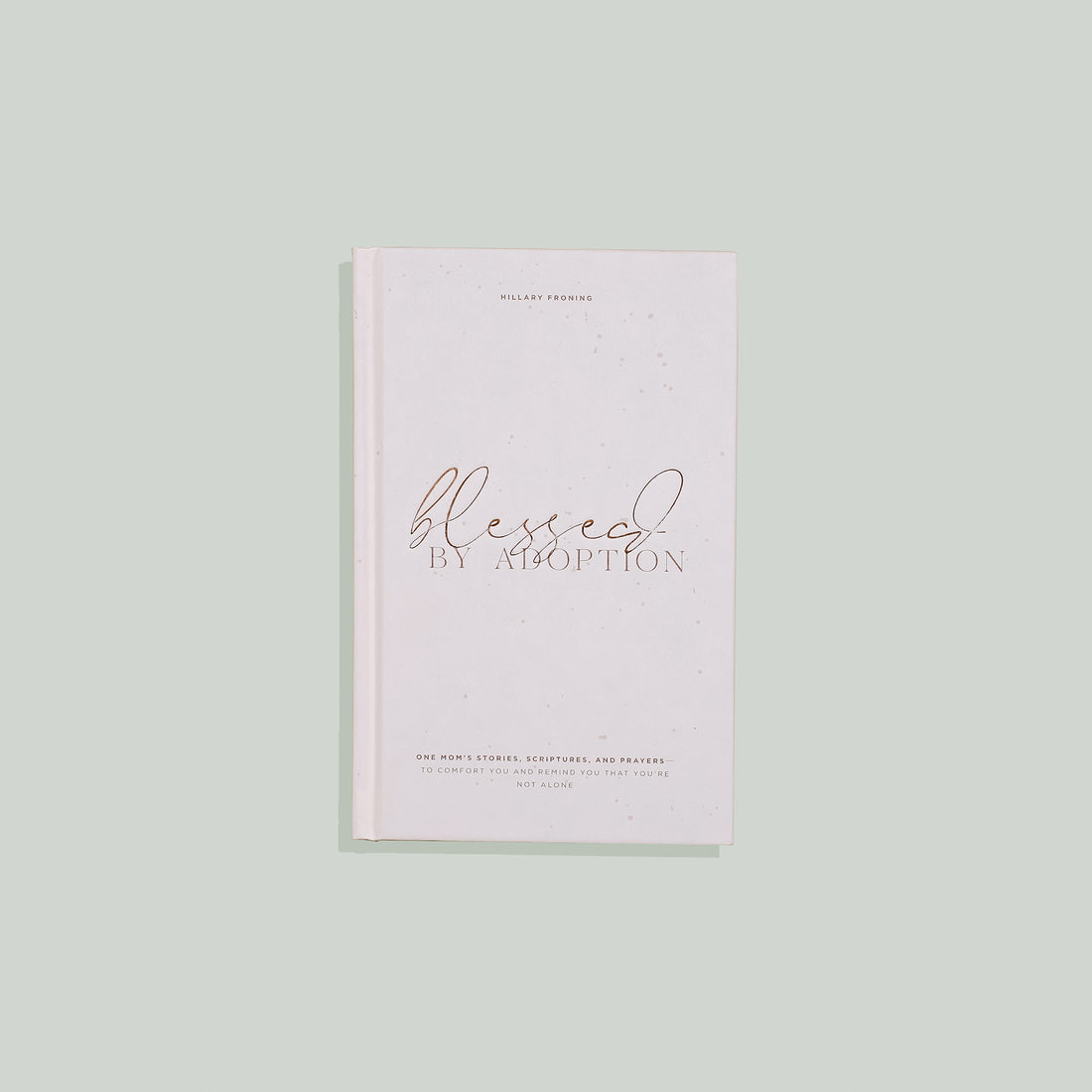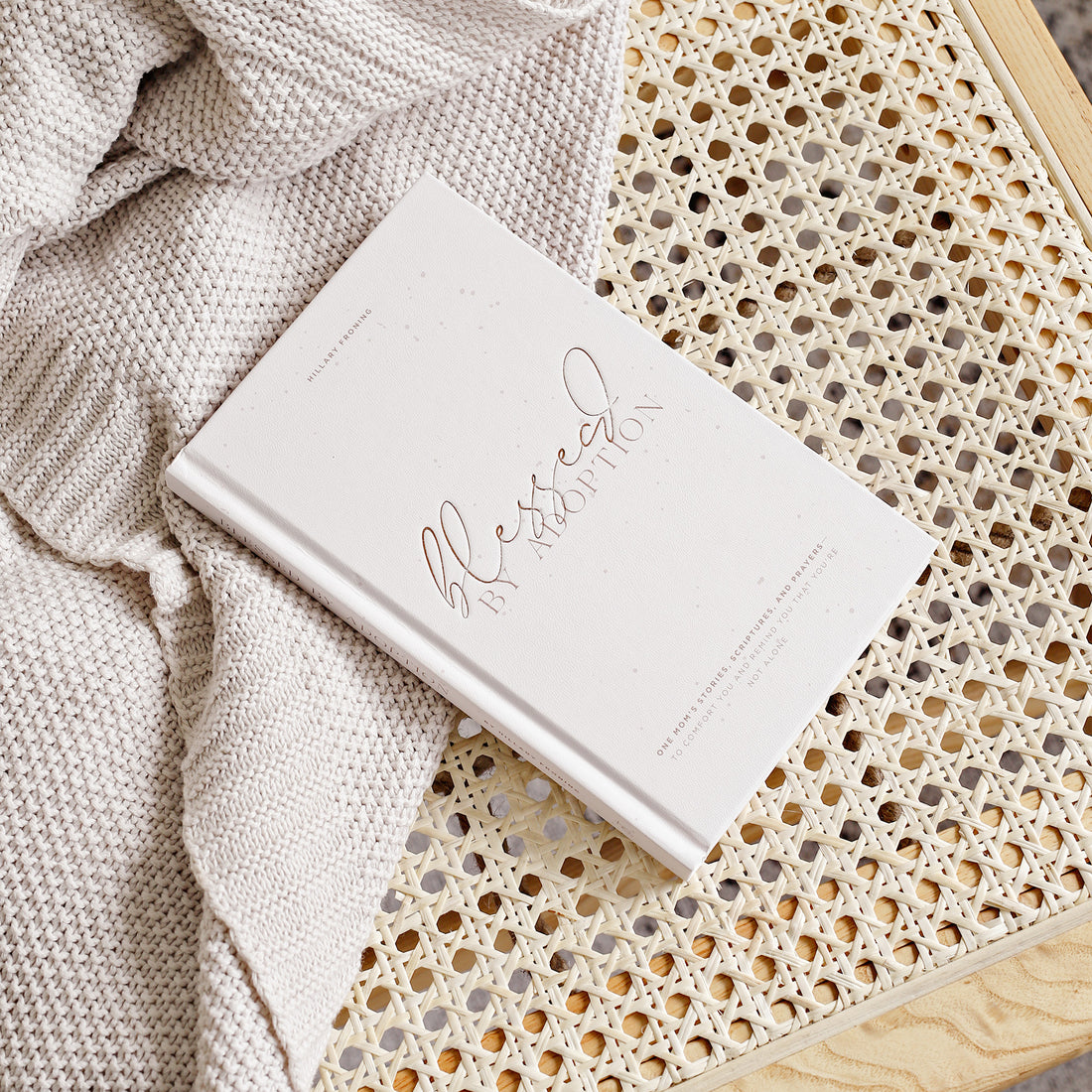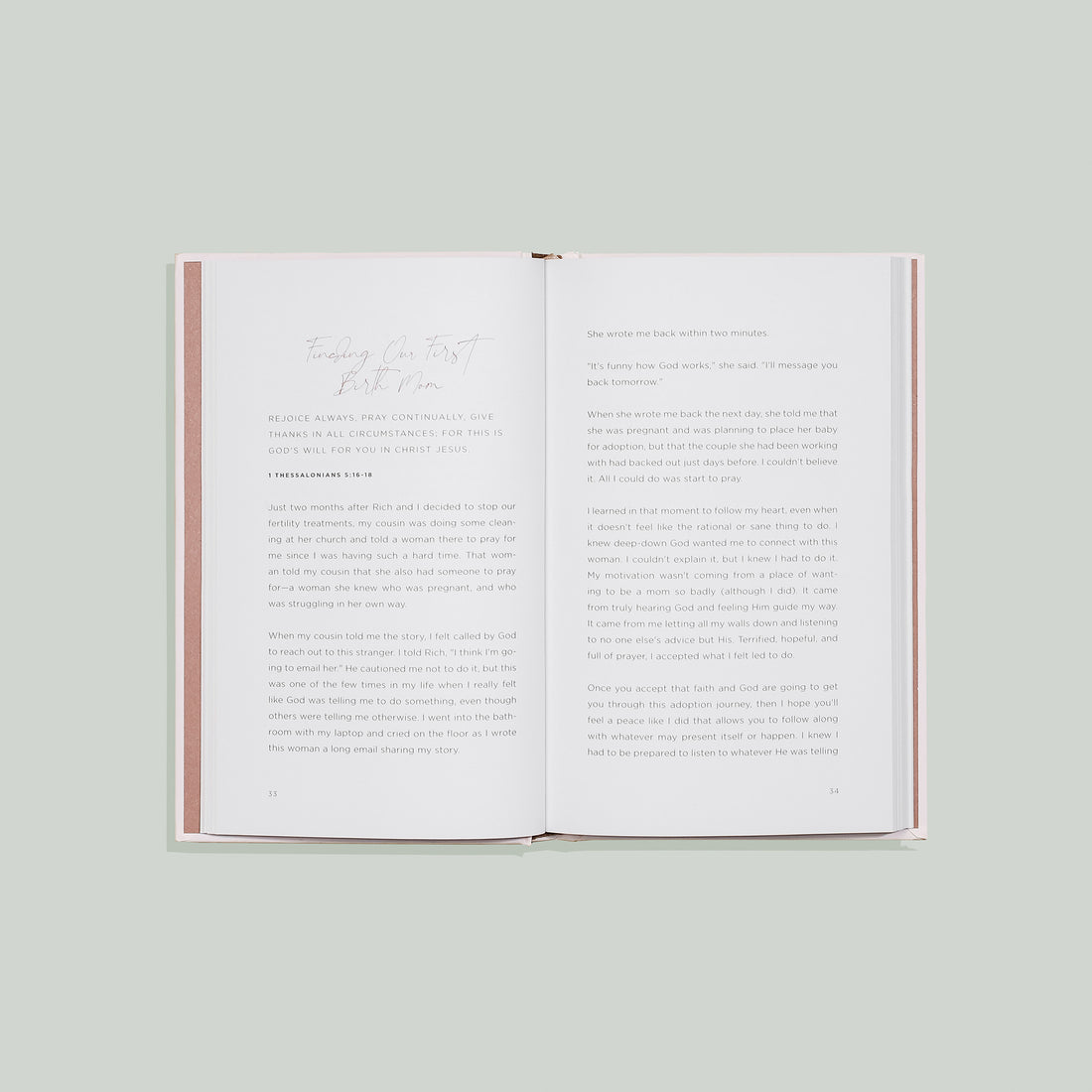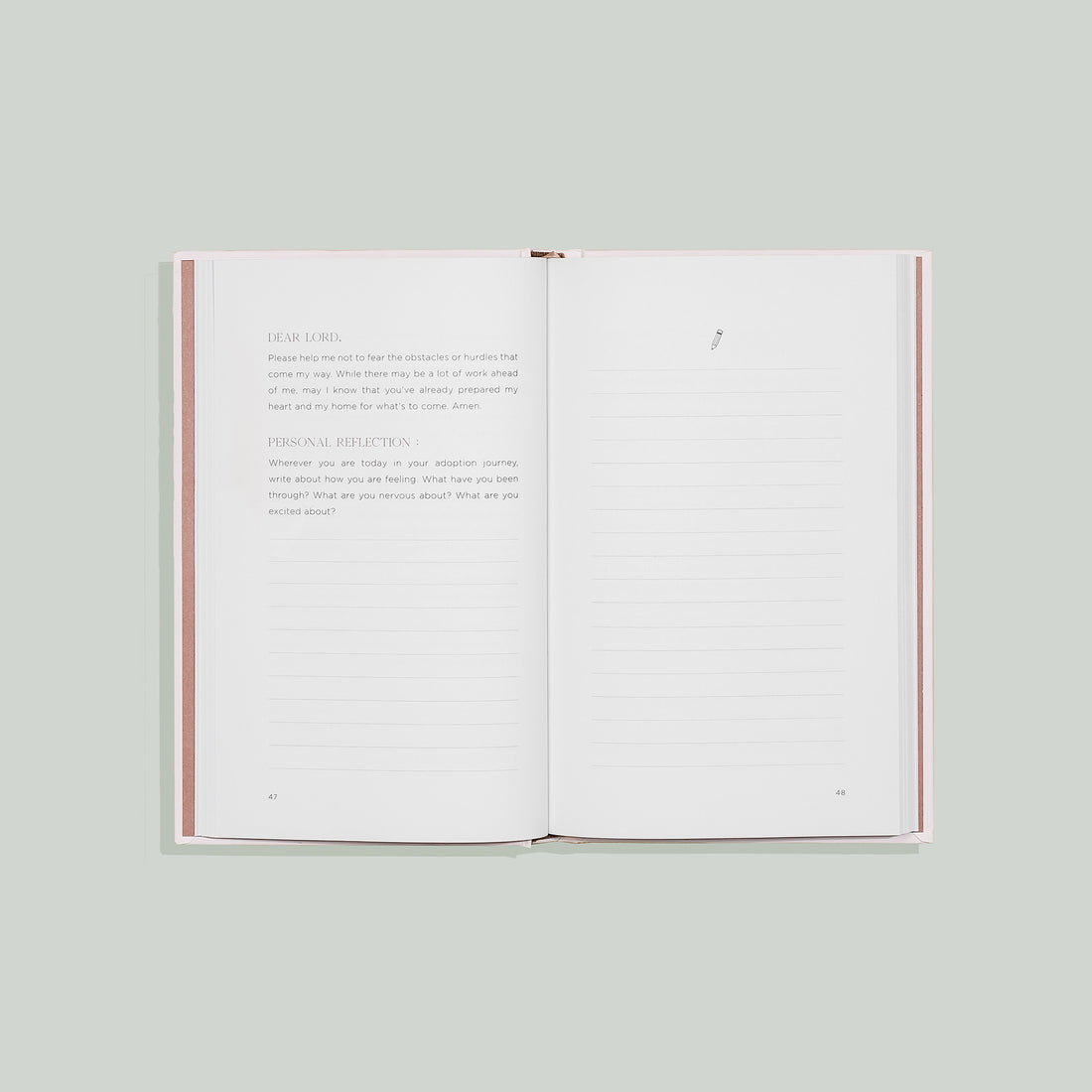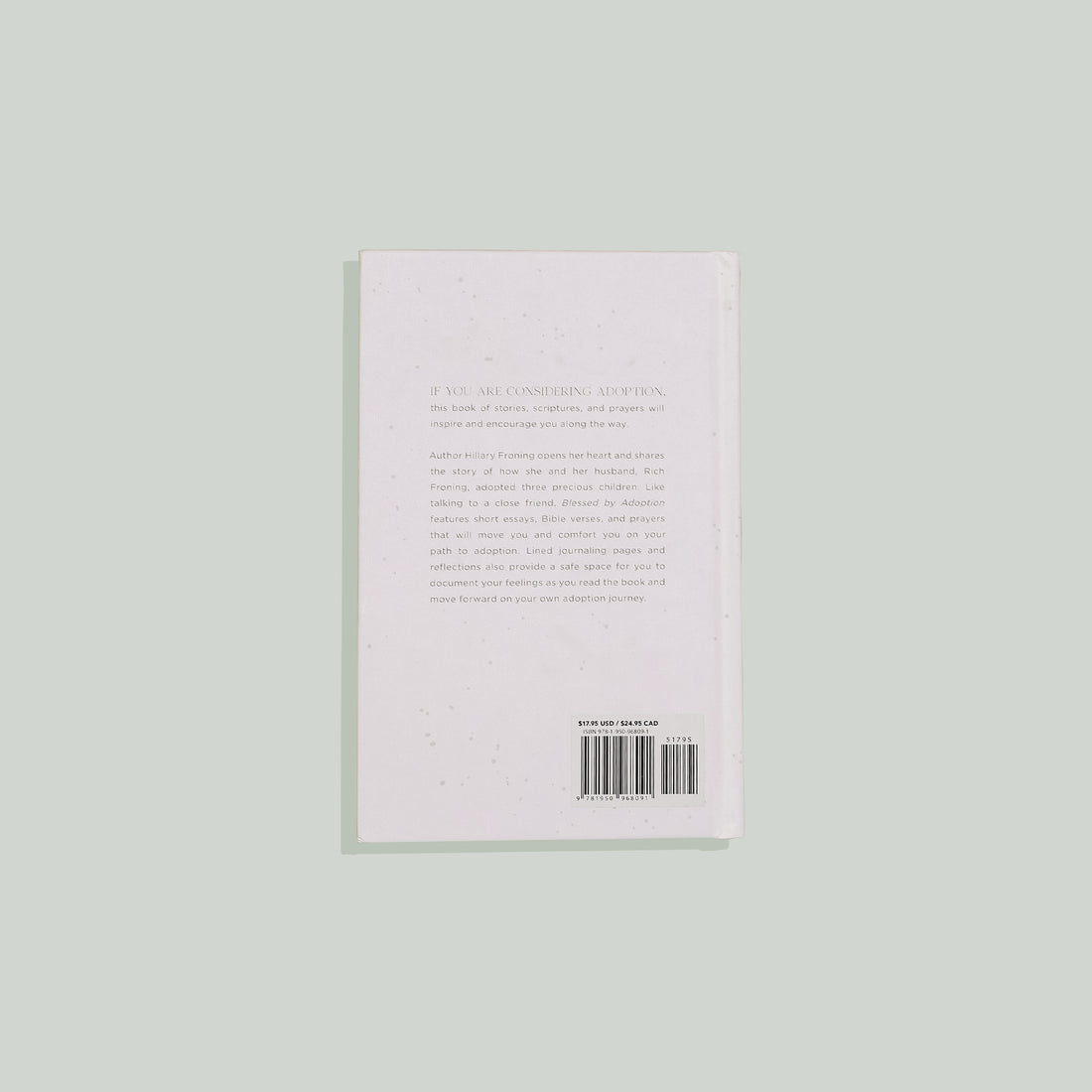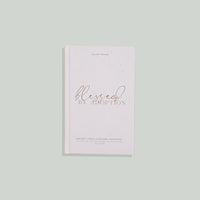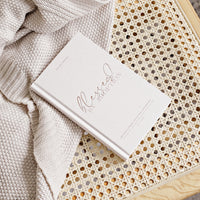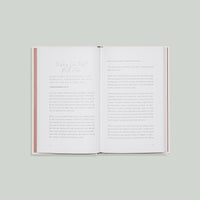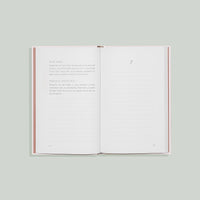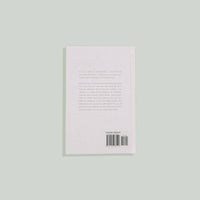 Description
About the author
Details
One mom's stories, scriptures, and prayers to comfort you and remind you that you're not alone.
Throughout Blessed by Adoption Hillary Froning walks prospective adoptive parents through the journey of Christian adoption through step-by-step, prayerful, and tangible advice. 

Far more than just one woman's story, Hillary allows you to write your own within the pages of the book by coming alongside you and your family through each step in your adoptive journey. From start to finish, you will not only feel moved by her redemptive story, but championed to fulfill the purpose you have been called to as an adoptive parent.

Blessed by Adoption includes:

• 30 essays by Hillary Froning about her adoption process, including finding a birth mom, completing home studies, hospital stays, telling friends and family, and all the blessings and challenges along the way
• Bible verses and prayers to comfort you at every stage of adoption
• Writing prompts and lined journaling pages to help you reflect on your adoption journey
Hillary Froning is a Christian, wife, mom, small business owner, and social media influencer. She and her husband Rich Froning (a professional Crossfit athlete and fitness celebrity named "The Fittest Man on Earth") have three adopted children (Lakelyn, Trice, and Violet) and live outside Nashville, TN. Find her on Instagram @hillaryfroning.
Hardcover
168 Pages
5.27 x 0.65 x 8.27 in
ISBN: 9781950968091
Take a look inside…
Page through an interactive excerpt of this book to enjoy a preview of its content, design and more.