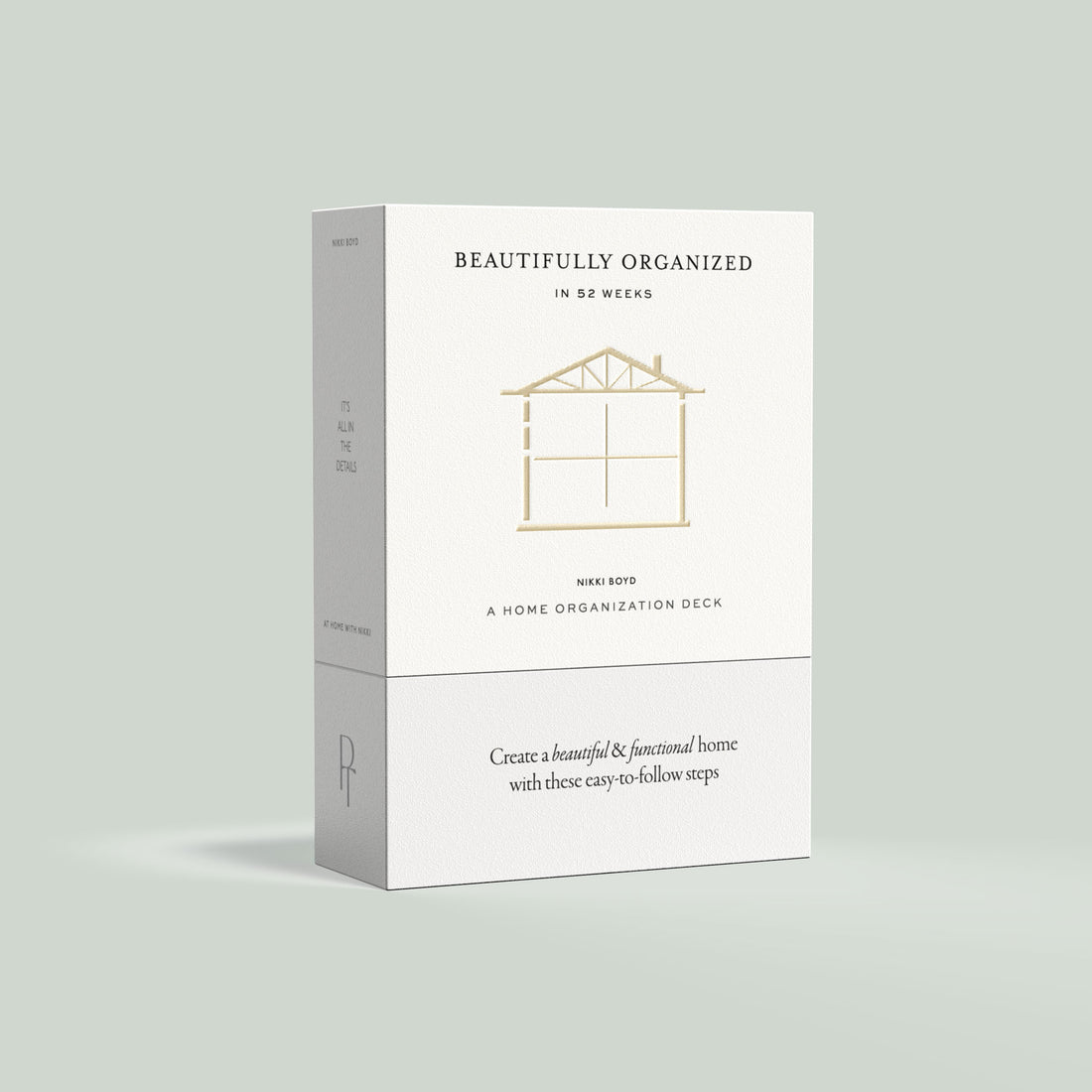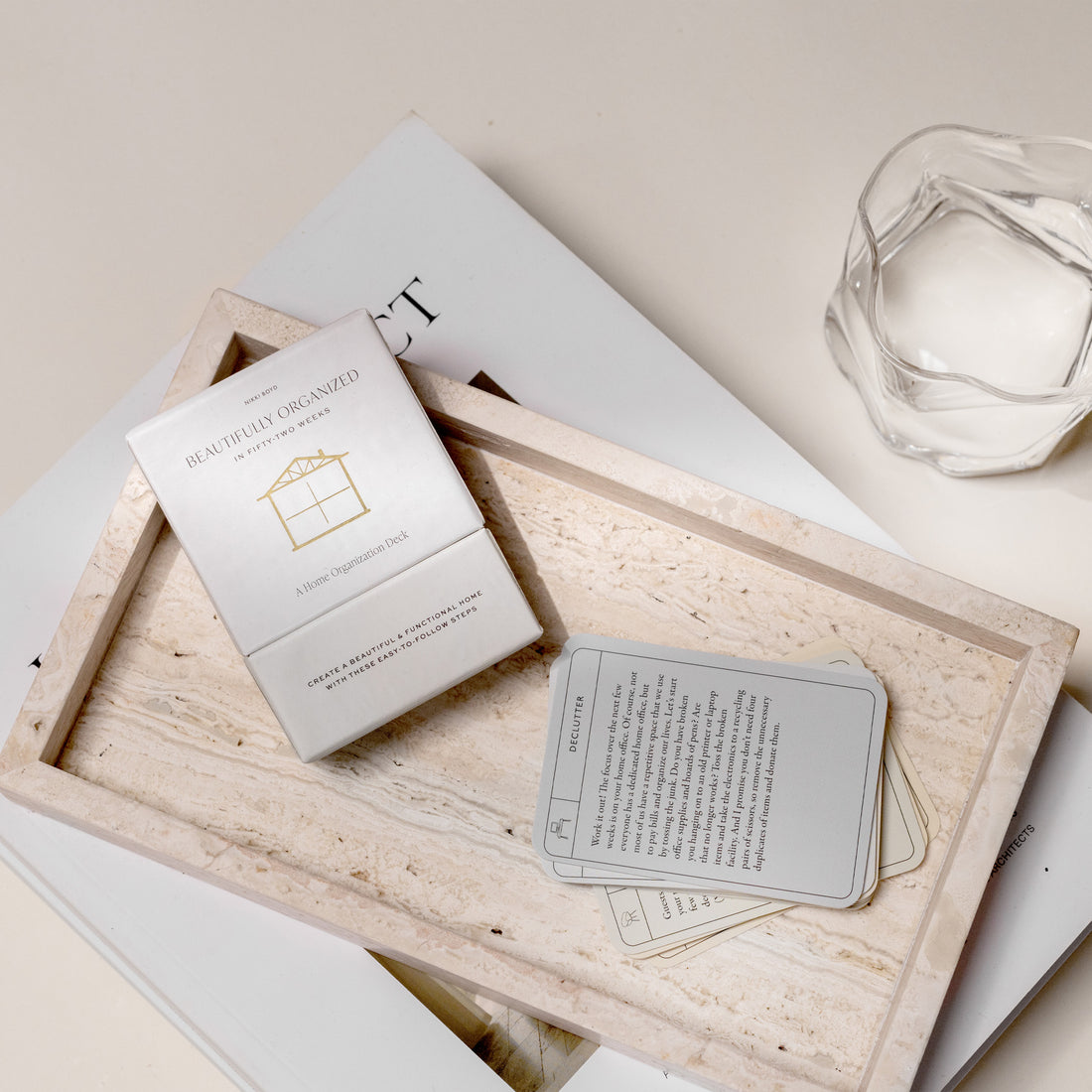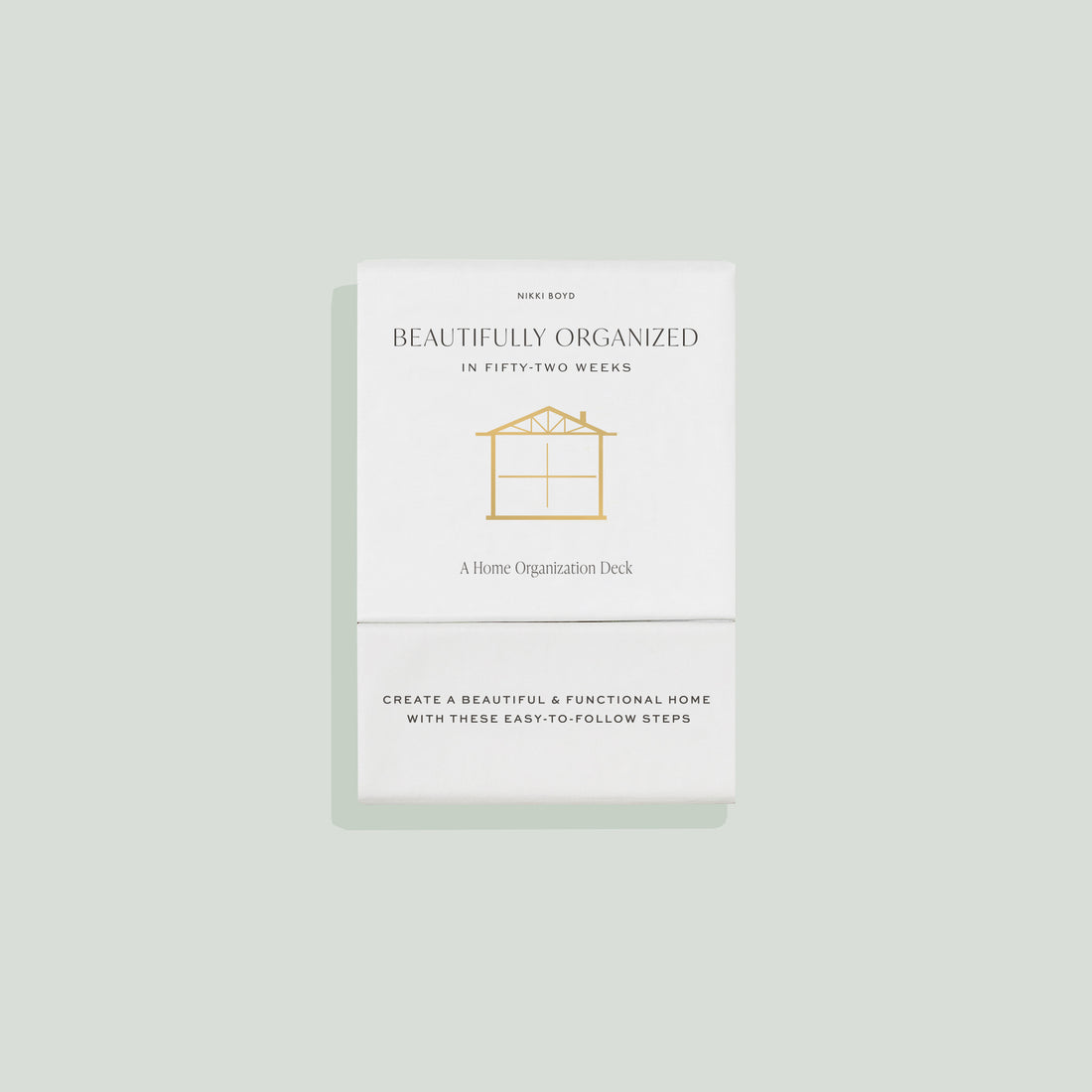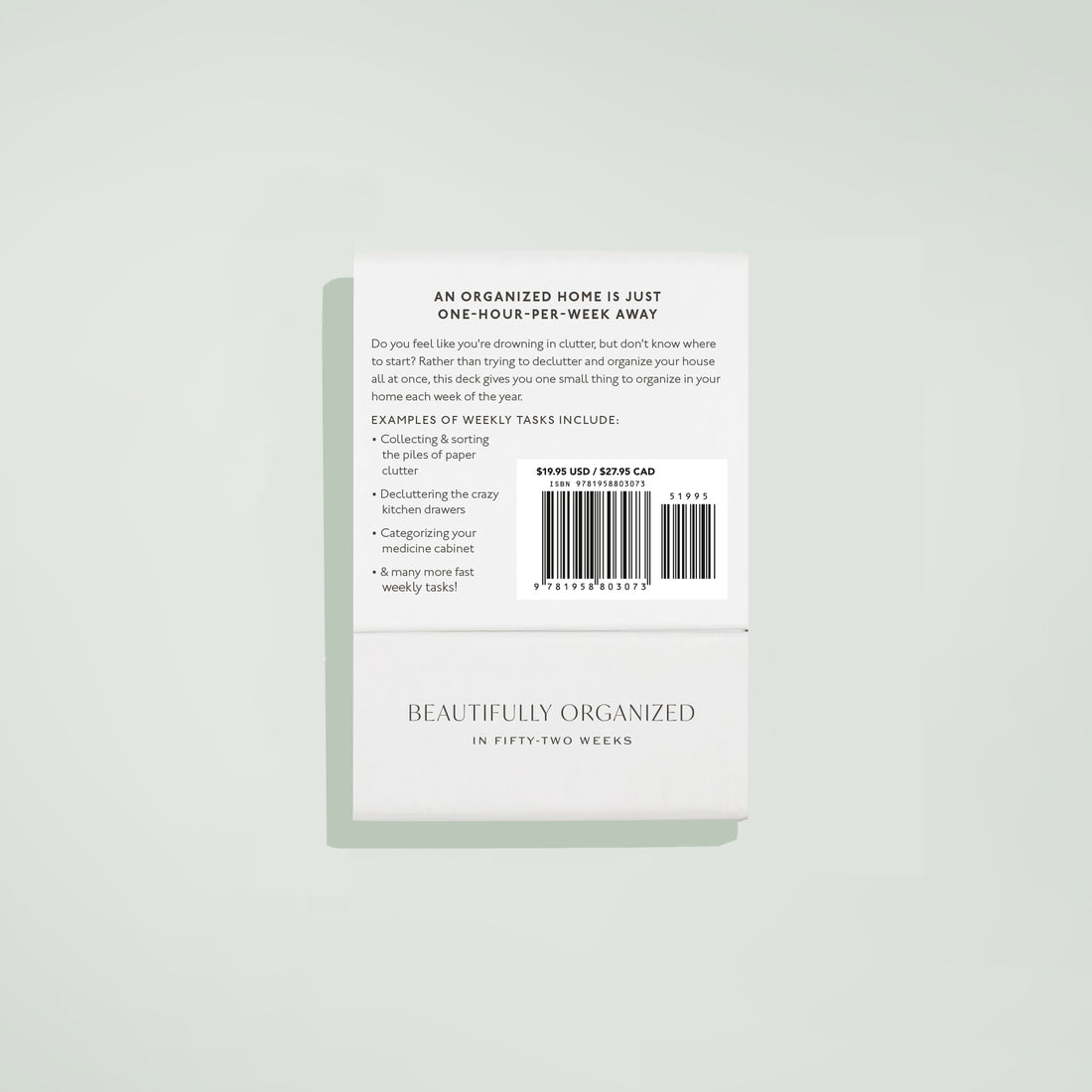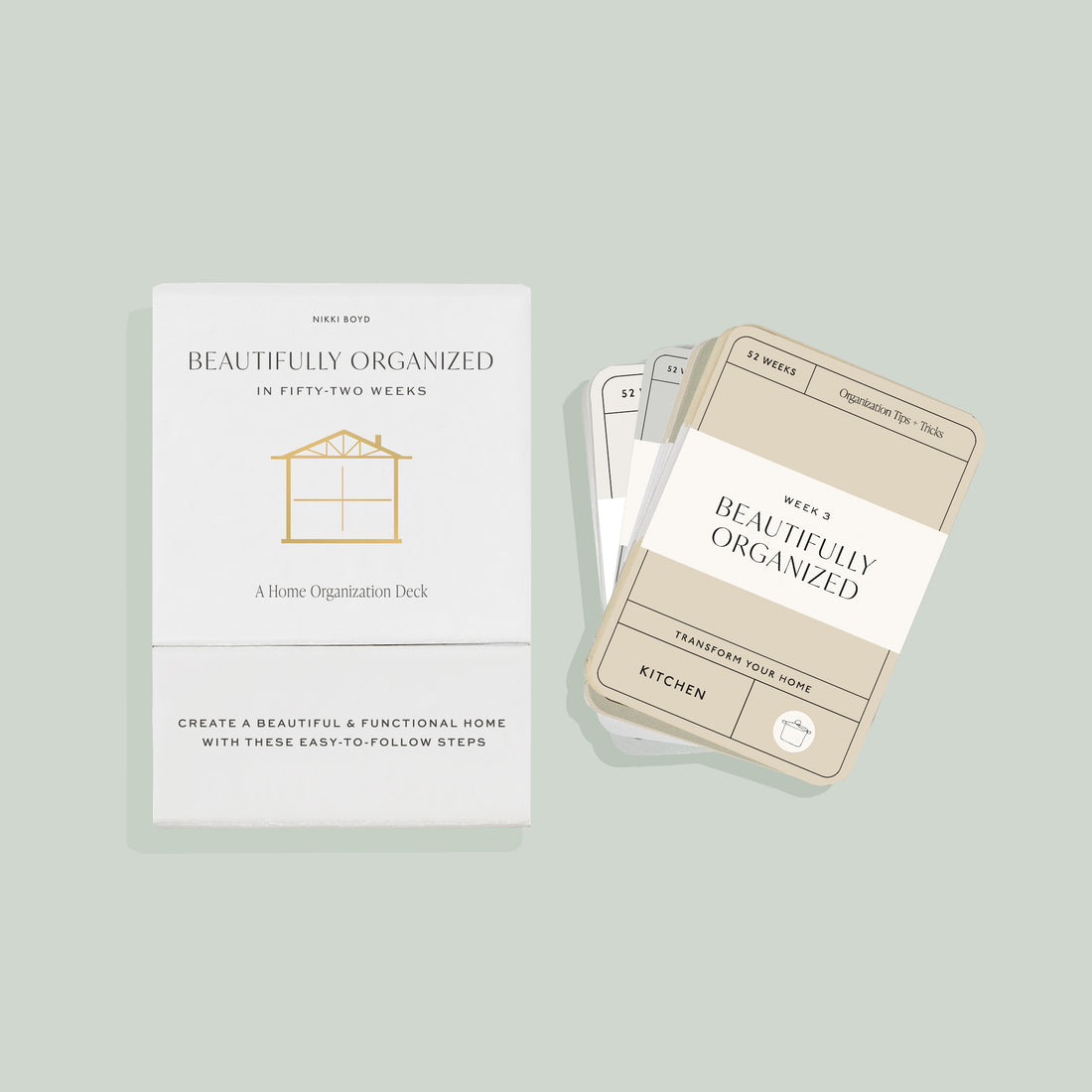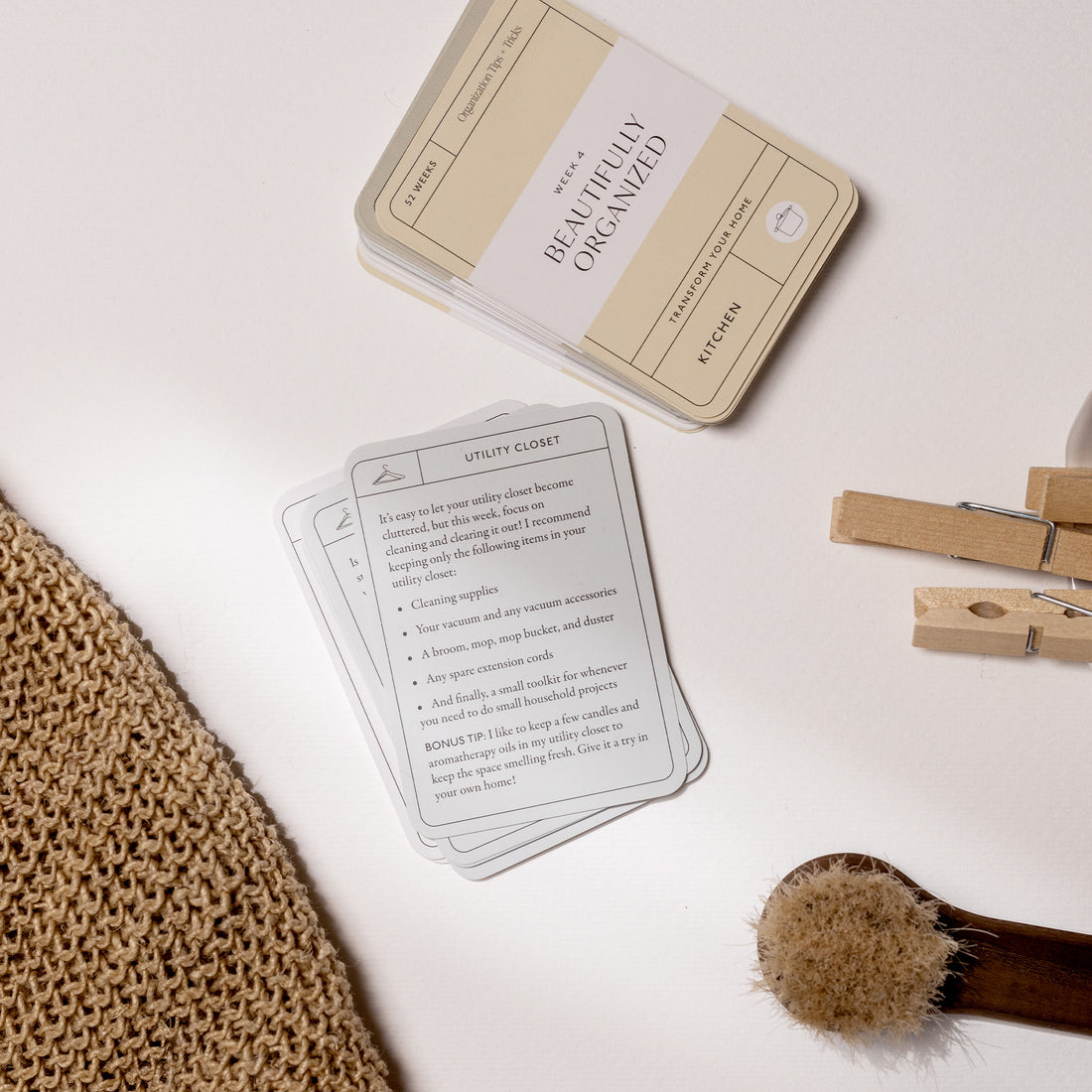 Beautifully Organized In 52 Weeks Card Deck
Description
About the author
By Nikki Boyd
A Home Organization Card Deck
The perfect gift for new homeowners or busy parents, this card deck proves that a beautiful, functional, and organized home is just one-task-per-week away.

Anyone who's ever tried to organize their home knows one of the hardest things to do is figure out where to begin. Thankfully, this beautiful deck of organization tips and tricks makes the process easy. Created by home organization YouTube star Nikki Boyd, author of Beautifully Organized (more than 170,000 copies sold), this deck gives you one small thing to organize in your home each week of the year.

Examples of weekly tasks include:
• Collecting and sorting the piles of paper clutter
• Decluttering those crazy kitchen drawers
• Organizing your toolbox
• Categorizing your pantry and removing expired food
• Simplifying your medicine cabinet
Nikki Boyd is a military wife and mother of three. Nikki owns a professional organization firm, At Home with Nikki, in Charlotte, North Carolina and helps people to create beautifully organized spaces within their home and work environments. Nikki's successful Youtube channel and website AtHomeWithNikki is filled with tips to help you around your home, office and living spaces. Find her on Instagram @athomewithnikkiboyd.