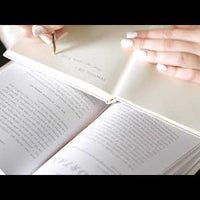 Description
About the author
Details
A 30-Day Christian Devotional to Help Women Turn Anxiety and Insecurity into Confidence
In a time where we all feel the burdens of the heavy world around us, this daily devotional for women offers everyday hope in the storm of anxiety and insecurity. 

Courtney Fidell uses this practical guide to speak into tuning out the woes of the world in order to tune into the security we find in God. Through personal essays and Bible stories, Courtney explains how the refuge we find in God can help us to gain confidence and get rid of anxiety.

The best devotional for women: for 30 days you'll find the tools you need to combat insecurities and replace them with the strength, grace, and joy of God.

"Wow, this devotional is meant for such a time as this! Grace is Enough is filled with daily truth to fight the lies of the world with God's truth, prayer and real-life encouraging messages to bring you into a life filled with His peace."
– Sadie Robertson Huff

Courtney Fidell is a wife, mom of two, lifestyle social media influencer, and creator of the blog "Pastor Wife Life." She is based in Auburn, AL, where her husband, Miles, is the pastor and founder of Auburn Community Church. Find her on Instagram @courtneyfidell.
Paperback
204 Pages
5.2 x 0.57 x 8.23 in
ISBN: 9781950968121
Take a look inside…
Page through an interactive excerpt of this book to enjoy a preview of its content, design and more.