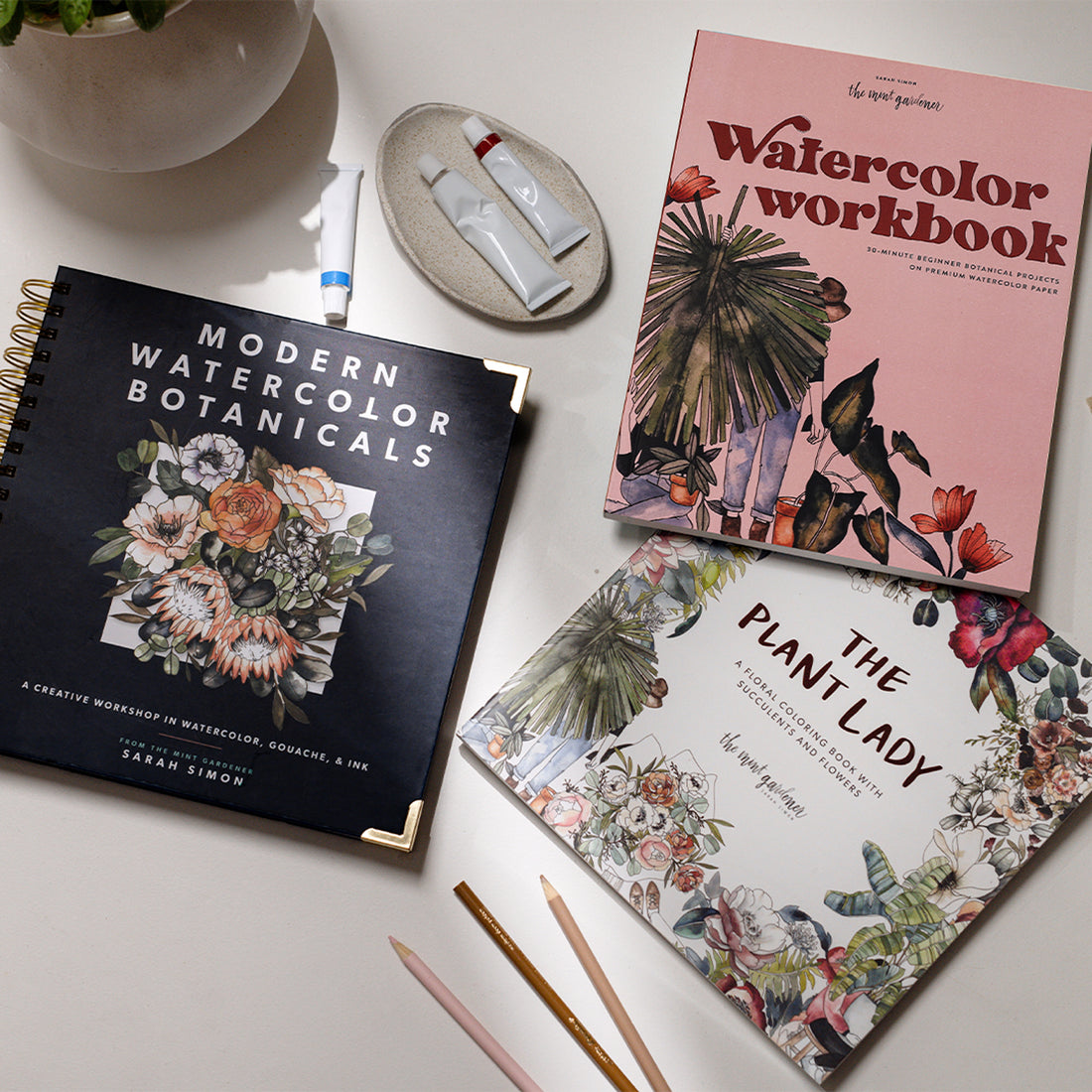 Sarah Simon Collection Bundle
Description
About the author
The Sarah Simon Collection Bundle features these titles from author Sarah Simon:
• Watercolor Workbook - This easy watercolor painting workbook is perfect for beginners and experienced painters alike. This workbook includes 25 botanical designs that are ready for you to put your creative mark on!
• The Plant Lady - By The Plant Lady, for The Plant Lady. Sarah, (@themintgardener on Instagram), takes you on a journey with her illustrated tour guide "Florence the Plant Lady," of observing all of the beautiful florals throughout different terrain. 

• Modern Watercolor Botanicals - If you're looking for a relaxing and stress-relieving pastime, look no further. Watercolor painting is the perfect hobby to pick up if you're looking for a creative outlet. Let the gentle strokes and graceful designs wash over you as you focus solely on what you're creating. 
Sarah Simon is a designer, artist, illustrator, and author of Modern Watercolor Botanicals and The Plant Lady. Based in Seattle, Washington, Sarah creates and teaches lush watercolors inspired by the colors and textures in her urban garden. Find her on Instagram @themintgardener.