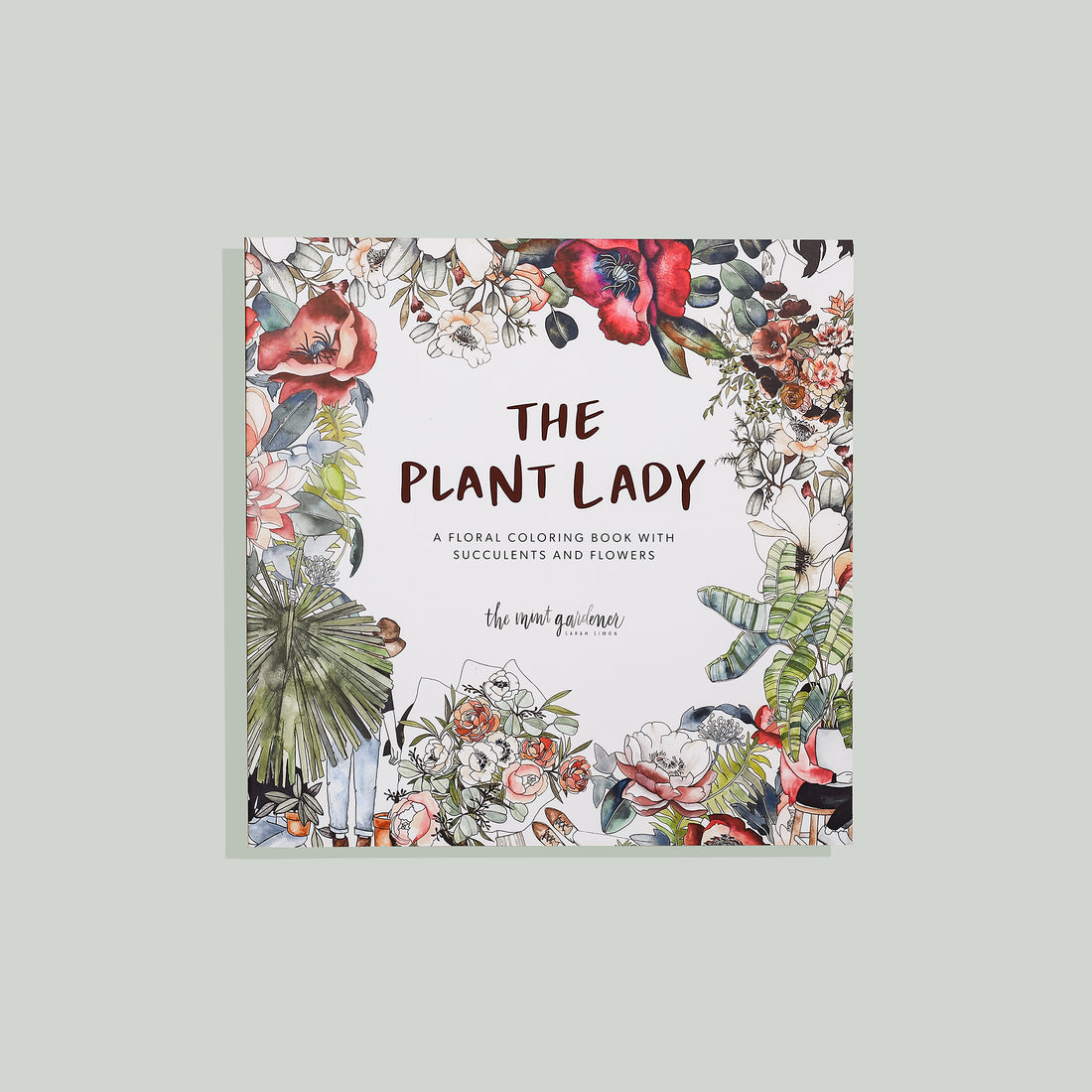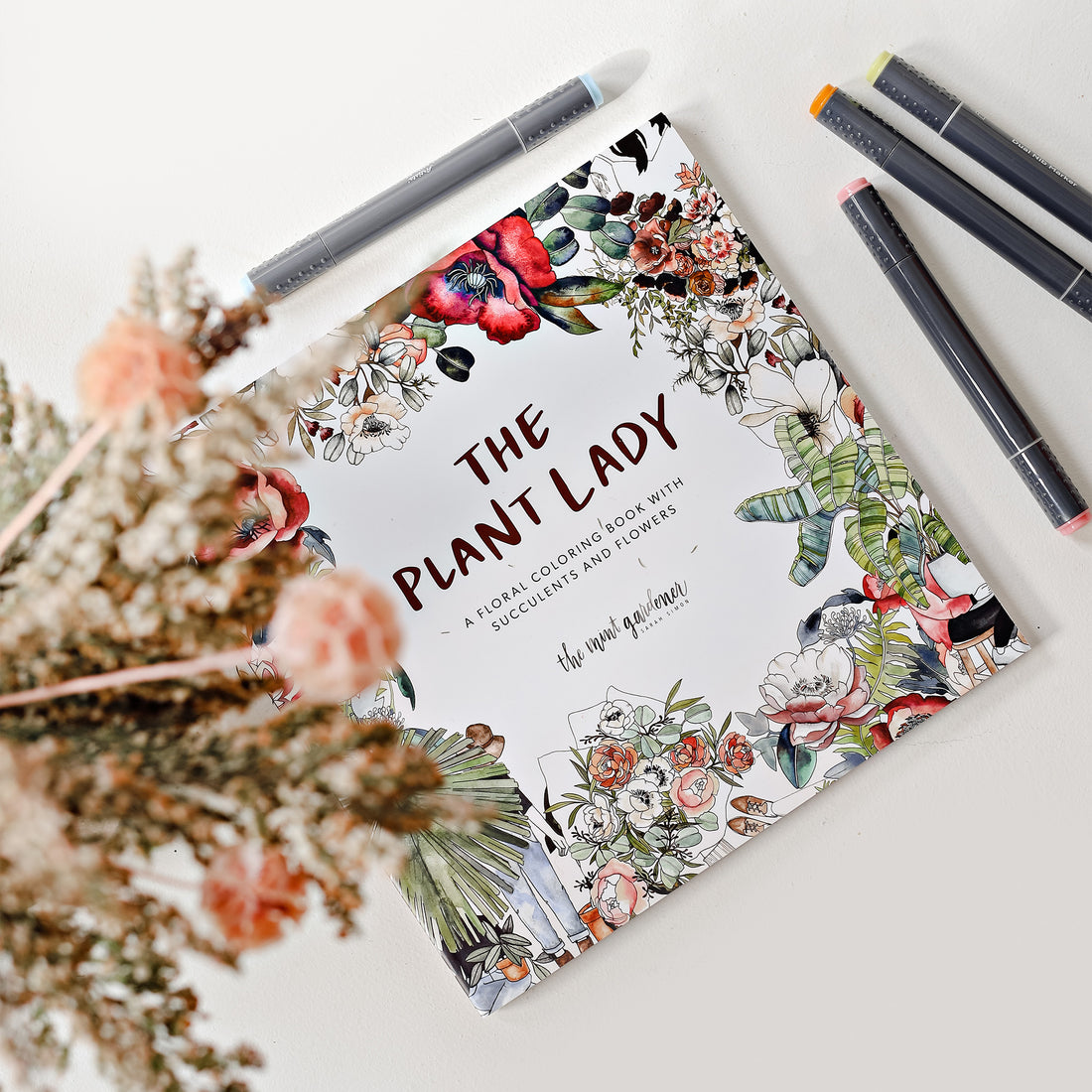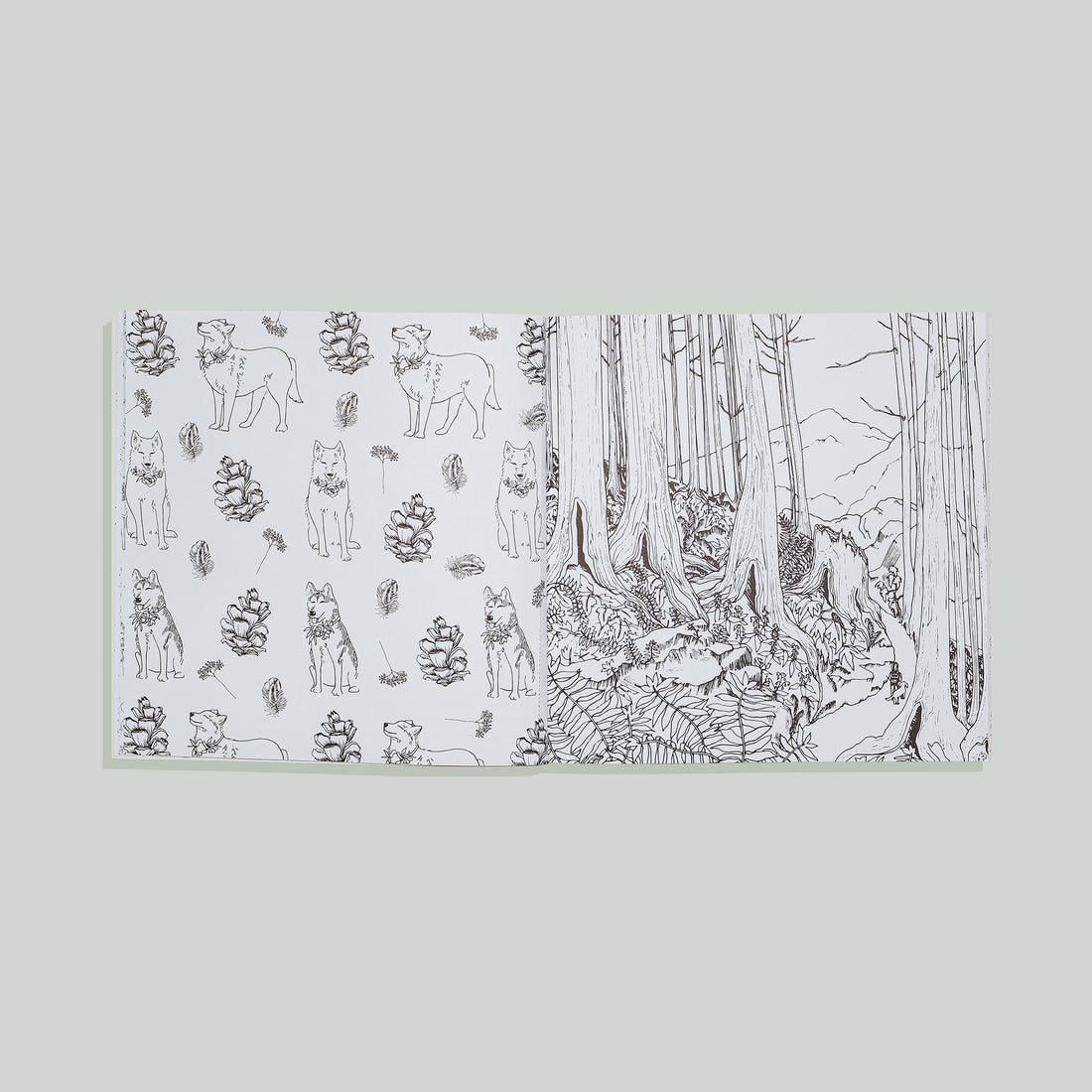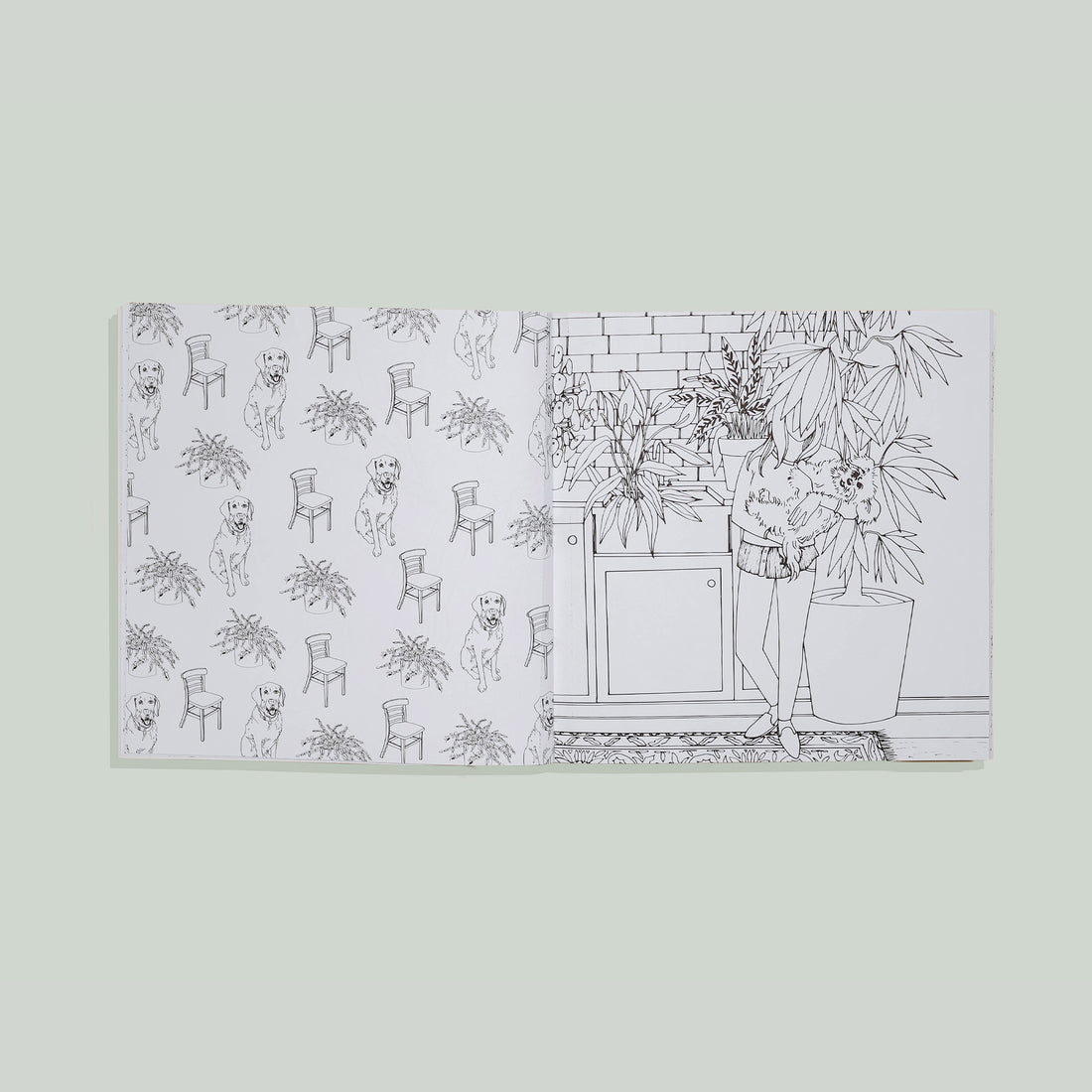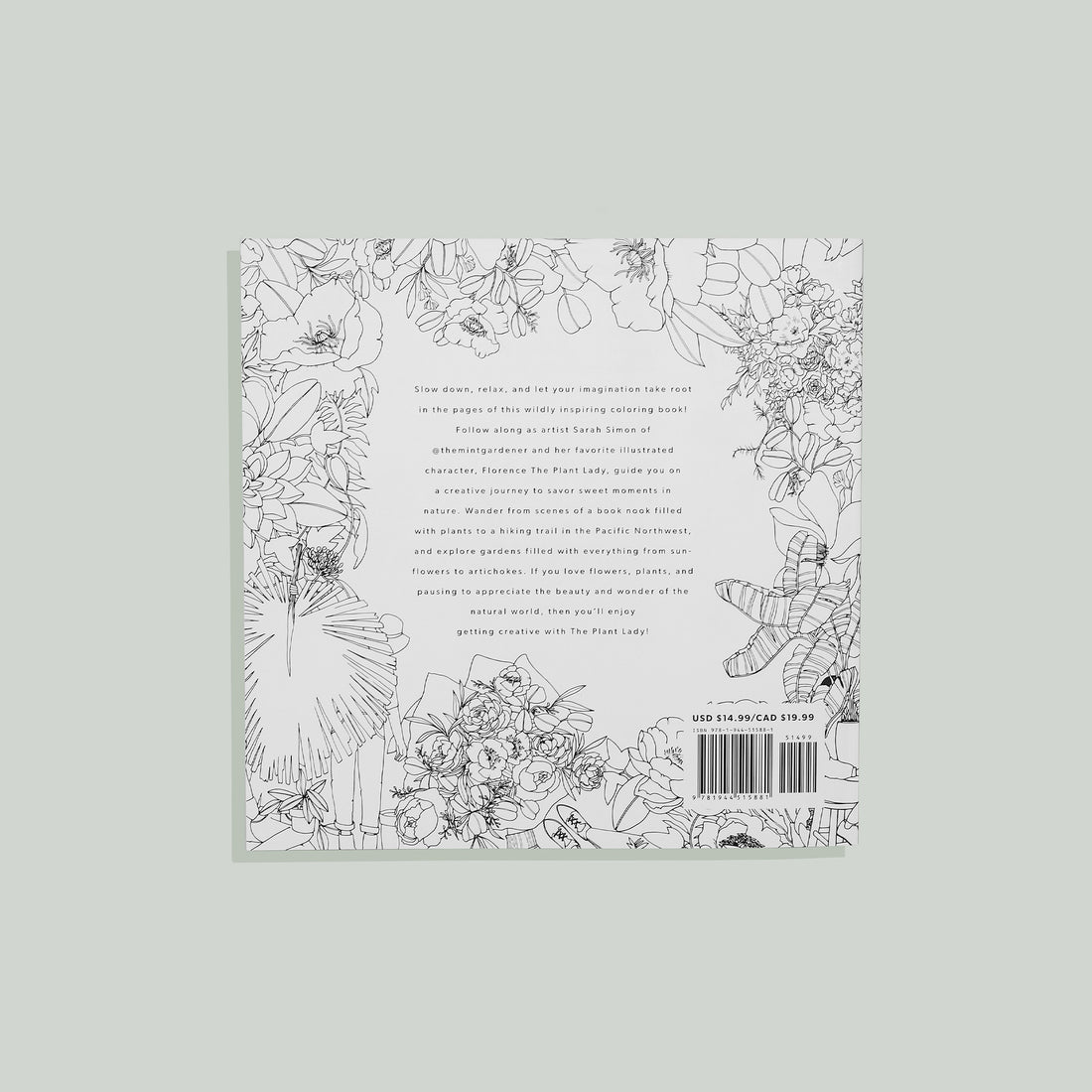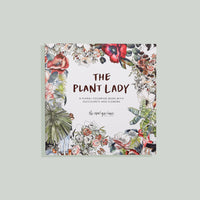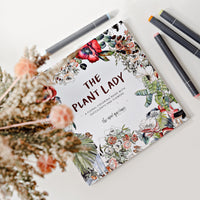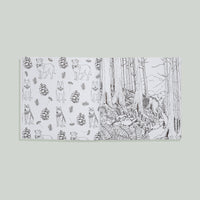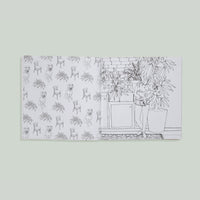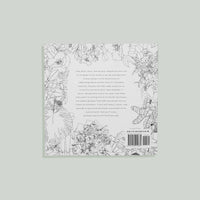 Description
About the author
Details
By Sarah Simon
A Floral Coloring Book with Succulents and Flowers
By The Plant Lady, for The Plant Lady. Sarah, (@themintgardener on Instagram), takes you on a journey with her illustrated tour guide "Florence the Plant Lady," of observing all of the beautiful florals throughout different terrain. As you discover new flora in a foreign landscape, melt your troubles away between your coloring pencil and your new plant friend.

The Plant Lady features:

• Over 80 illustrated pages featuring beautiful blooms, bouquets, plants, leaves, and more
• Images printed on thick, premium quality paper–ideal for all kinds of coloring tools
• Perforated, removable pages–frame your art after you've finished coloring!
• A beautiful cover that will look perfect on your bookshelf or coffee table
If you too are "The Plant Lady," join Florence on the adventure of a lifetime and find rest between the petals of a tropical flower. Find all of our Adult Coloring Books here.
Sarah Simon is a designer, artist, illustrator, and author of Modern Watercolor Botanicals and The Plant Lady. Based in Seattle, Washington, Sarah creates and teaches lush watercolors inspired by the colors and textures in her urban garden. Find her on Instagram @themintgardener.
Paperback
96 Pages
9.8 x 0.4 x 9.7 in
ISBN: 9781944515881
Take a look inside…
Page through an interactive excerpt of this book to enjoy a preview of its content, design and more.