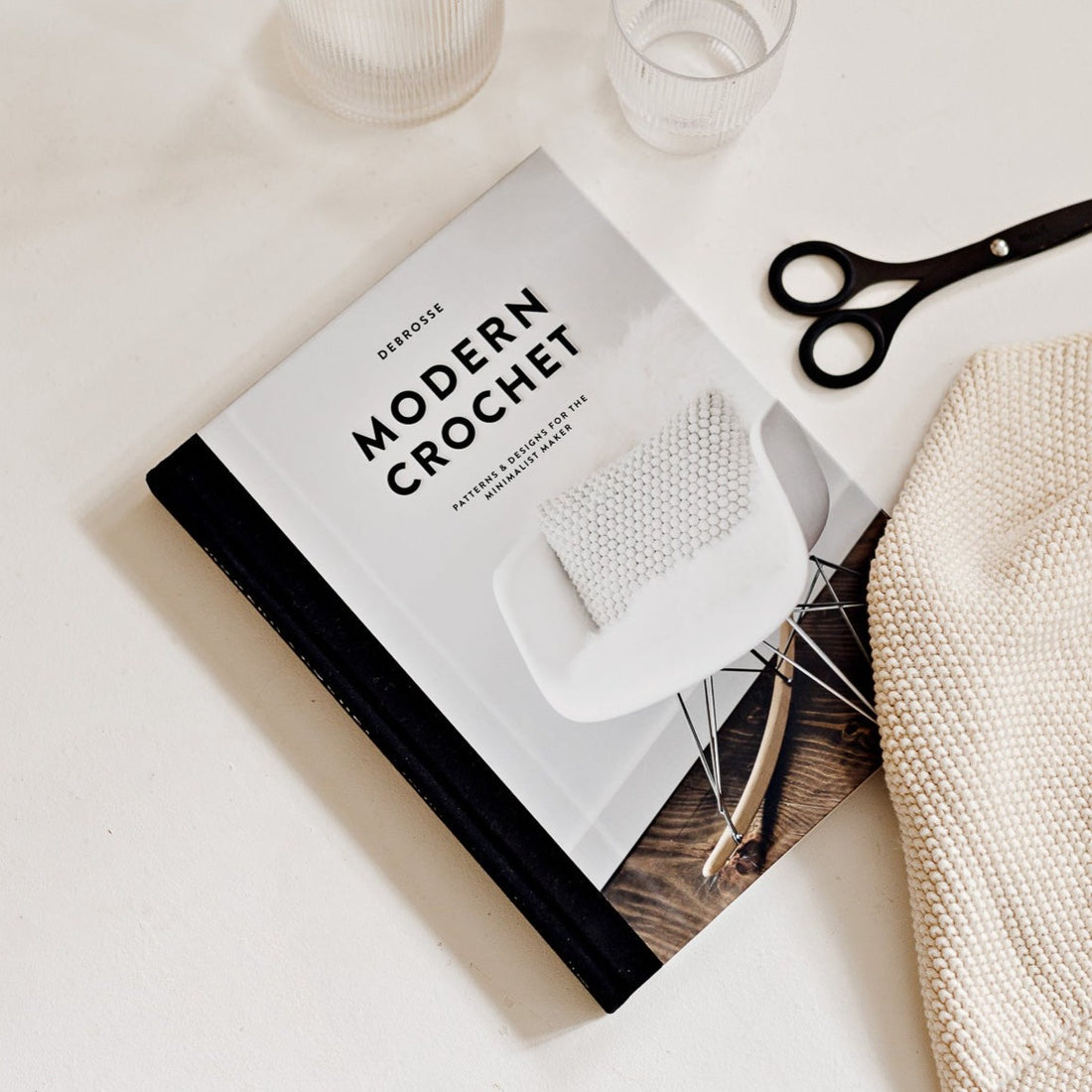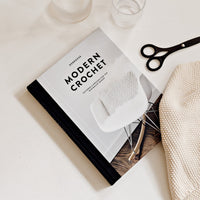 Description
About the author
Details
Patterns and Designs for the Minimalist Maker
Whether you're a beginner or expert crocheter, Modern Crochet provides easy-to-follow patterns that represent modern trends. 

The possibilities are endless! Modern Crochet includes all of the information you need to start making your favorite home decor, fashion, and everyday items.

16 Original Patterns:

• Baskets 
• Coasters 
• Wall Hangings 
• Infinity Scarves 
• Bobble Pillows 
• Faux Fur Cowls
• Velvet Scrunchies 
• Oversized Throws 
• and more!
Extensive Teaching and Support:

• 150+ Step-by-Step Photos  
• 25+ Video Tutorials 
• Corresponding Online Resource Library with Materials and Support
15+ Stitches and Techniques:

• Magic Ring 
• Short Rows 
• Standing Stitch 
• Joined Turned Rounds 
• Continuous Rounds  
• Joined Rounds 
• Chain 
• Slip Knot 
• Whip Stitch 
• Slip Stitch 
• Single Crochet 
• Double Crochet  
• Half Double Crochet 
• Herringbone Half Double Crochet 
• Treble Crochet 
• Bobble Stitch
Teresa Carter lives in New York City with her husband. She is the founder and creator of DeBrosse, a full-service knitwear brand. She has sold over 20k crochet and knit patterns to date. Her designs have been featured by Martha Stewart, West Elm, House Beautiful, and more. Teresa leads a Masterclass, empowering other makers to build careers in the crochet and knit industry. She also travels to Haiti each year in support of orphaned children, investing a portion of all DeBrosse proceeds in partner orphanages.
Hardcover
176 Pages
7.84 x 0.86 x 10.31 in
ISBN: 9781944515850
Take a look inside…
Page through an interactive excerpt of this book to enjoy a preview of its content, design and more.