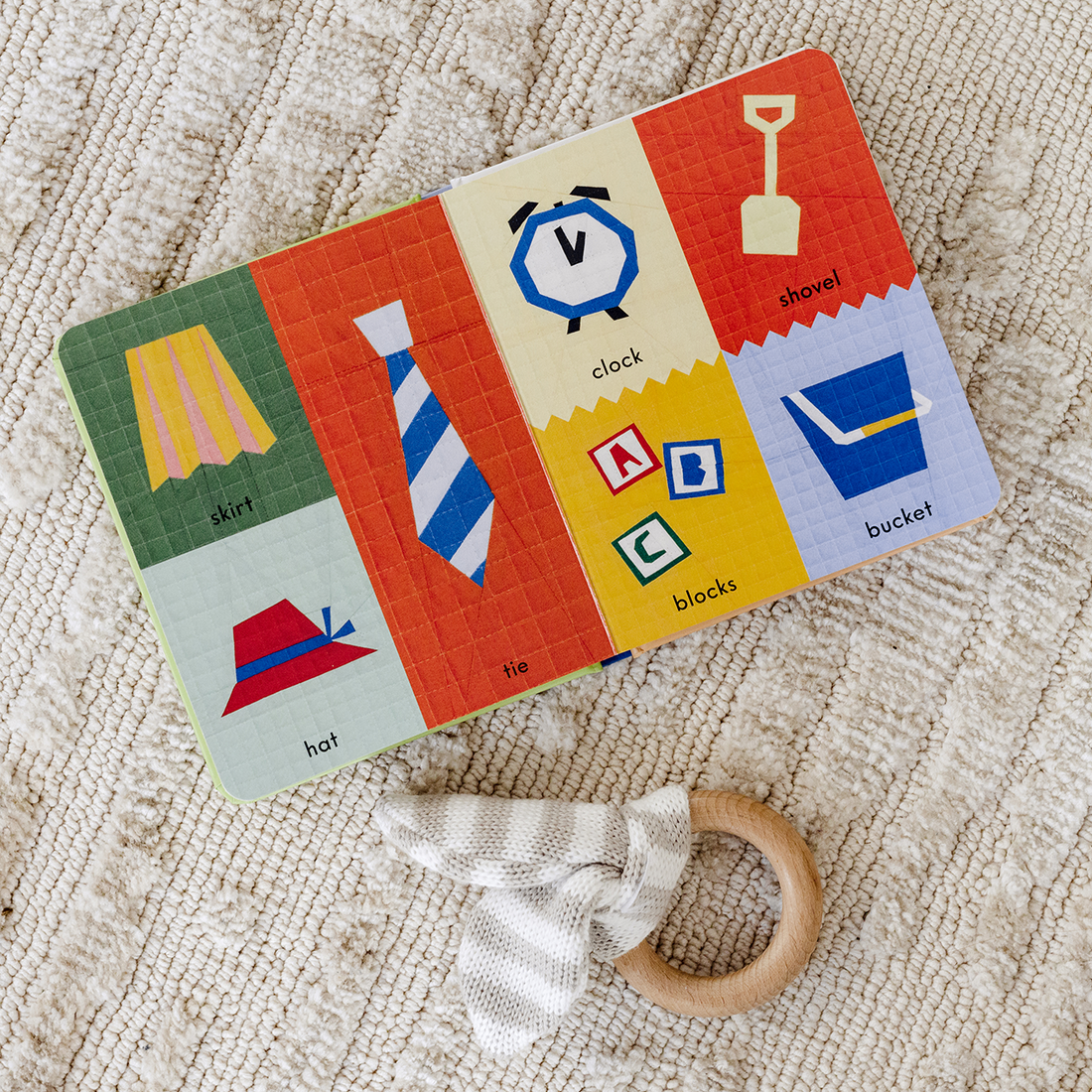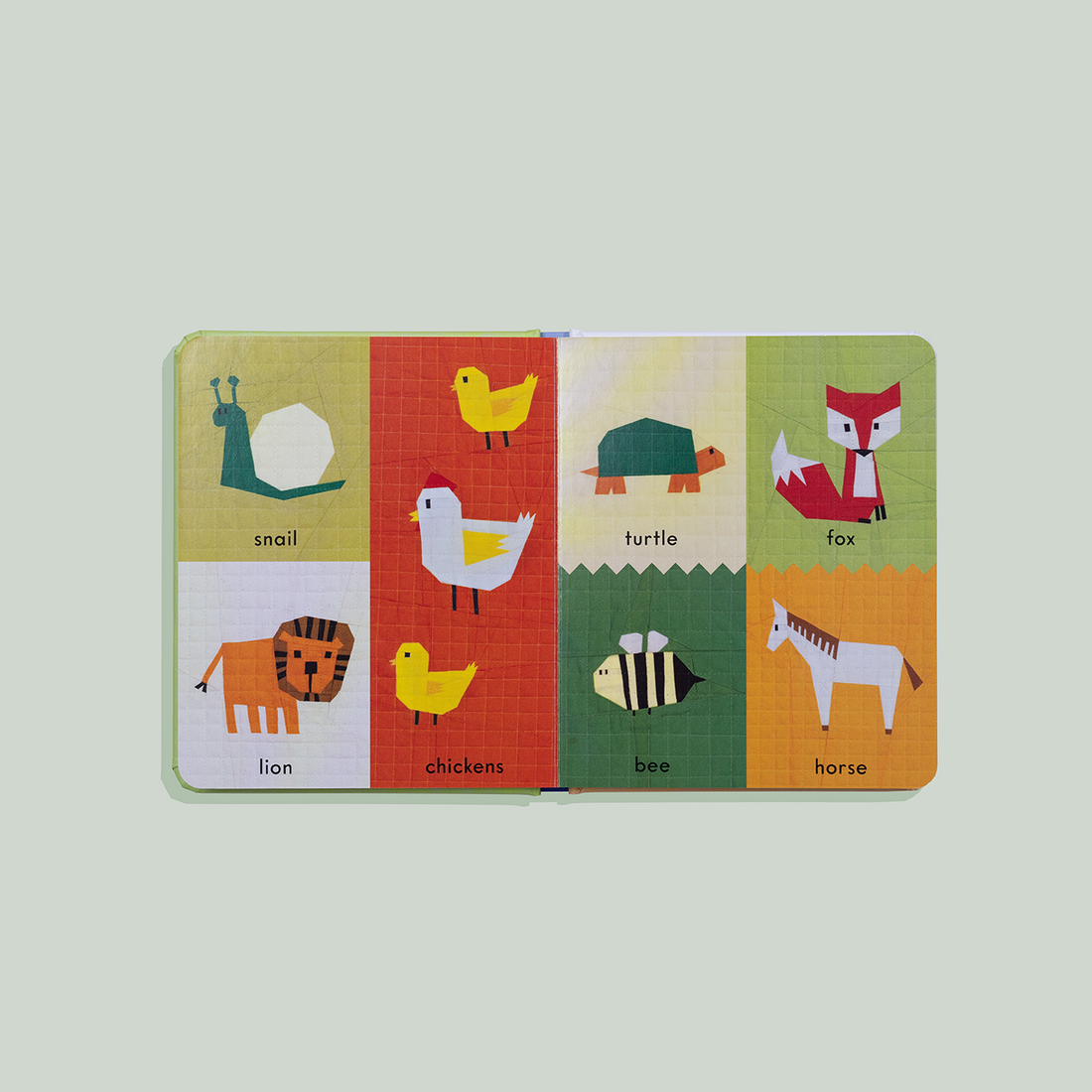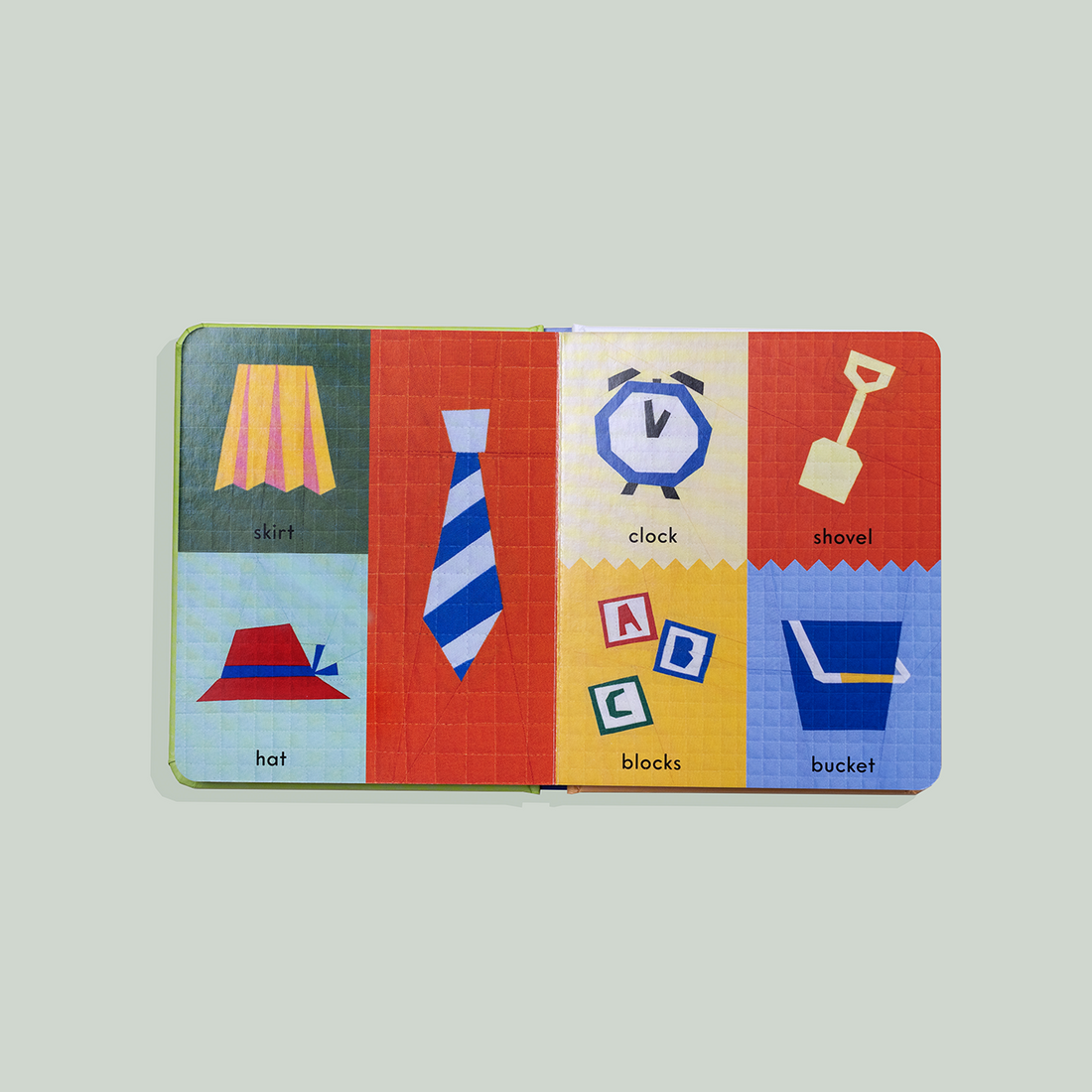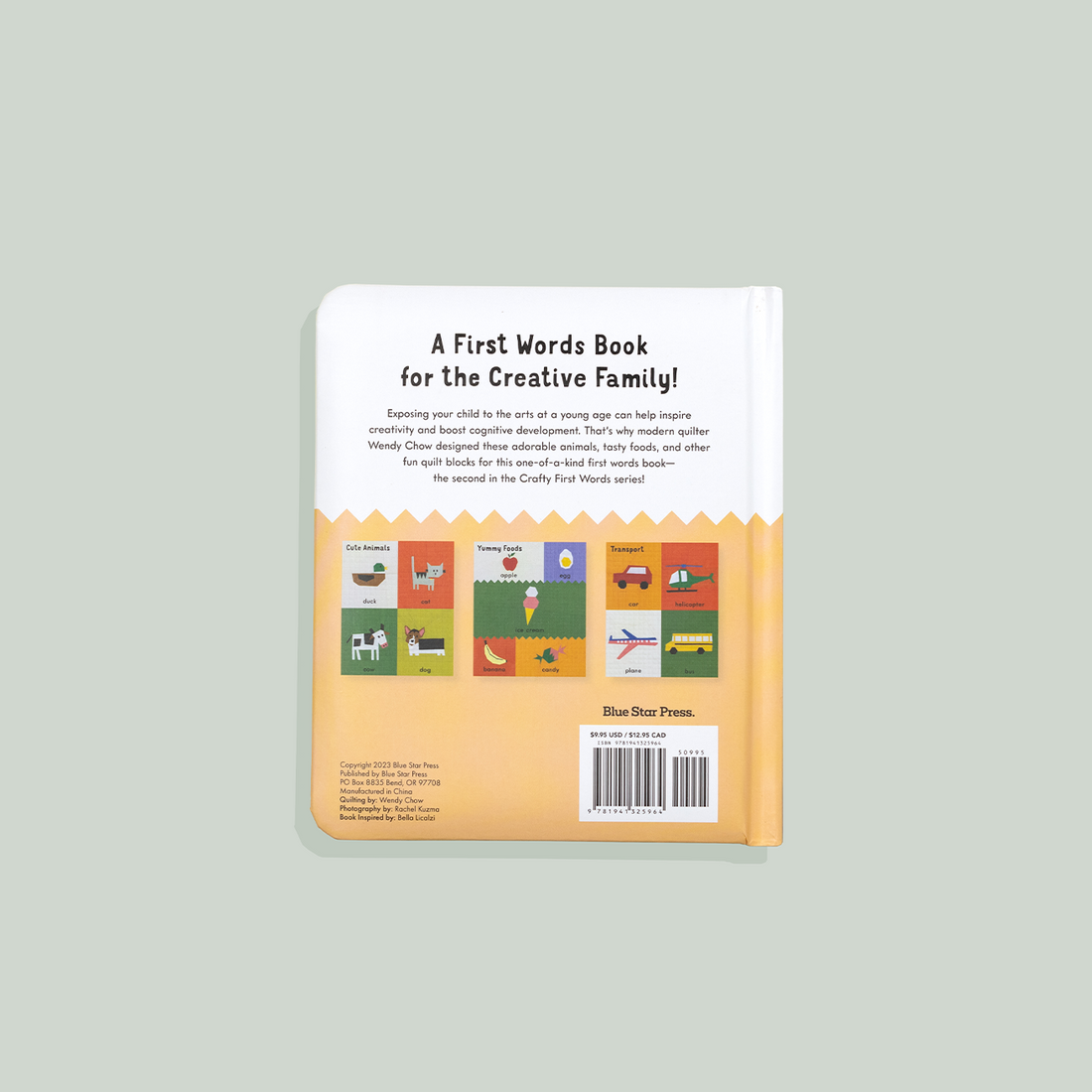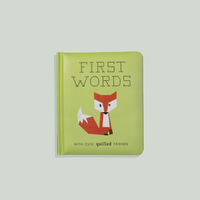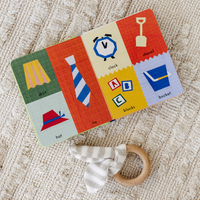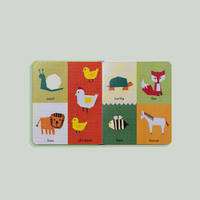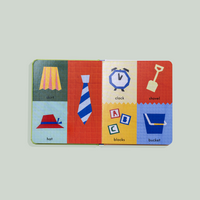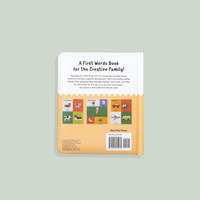 First Words with Cute Quilted Friends
Description
About the author
Details
By Wendy Chow
A Padded Board Book for Infants and Toddlers featuring First Words and Adorable Quilt Block Pictures
Teach your infant or toddler first words in an engaging and adorable way using the handmade quilt blocks in this durable board book! 
Whether you're a crafter who already appreciates the art of quilting, or simply a parent looking for a unique and engaging first words book, First Words with Cute Quilted Friends will provide you and your child with plenty of enjoyment as they learn first words with these one-of-a-kind photos. Designed by bestselling author of Urban Quilting, Wendy Chow, this book features cute, brightly colored pictures that your child will love looking at for hours, a compact size that's the perfect size for your child's small hands, and a sturdy padded cover that won't dissolve in their mouths. 
This book includes words and cute pictures in categories such as:
• Animals (dog, cat, fish, etc.)
• Clothing (socks, shoes, hat, etc.)
• Food/Drinks (ice cream, apple, carrot, etc.)
• Outdoors and Nature (sun, flower, tree, etc.)
• Transportation (car, train, boat, etc.)
• Things (umbrella, pencil, balloon, etc.)

First Words with Cute Quilted Friends is the second book in the crafty first word series. The first book, First Words with Cute Crochet Friends, features adorable amigurumi figures.


Wendy Chow is the founder of the online quilting brand The Weekend Quilter. A 20-something Australian native based in New York City, Wendy is a pattern designer with a passion for creating bold, modern, geometric prints inspired by architecture, nature, and interior design. Through her crafting, she hopes to inspire the next generation to carry forward the legacy and the art of quilting. Find her on Instagram @the.weekendquilter.
Board Book
22 Pages
5 x 6
Ages: Baby-3
ISBN: 9781941325964
Take a look inside…
Page through an interactive excerpt of this book to enjoy a preview of its content, design and more.