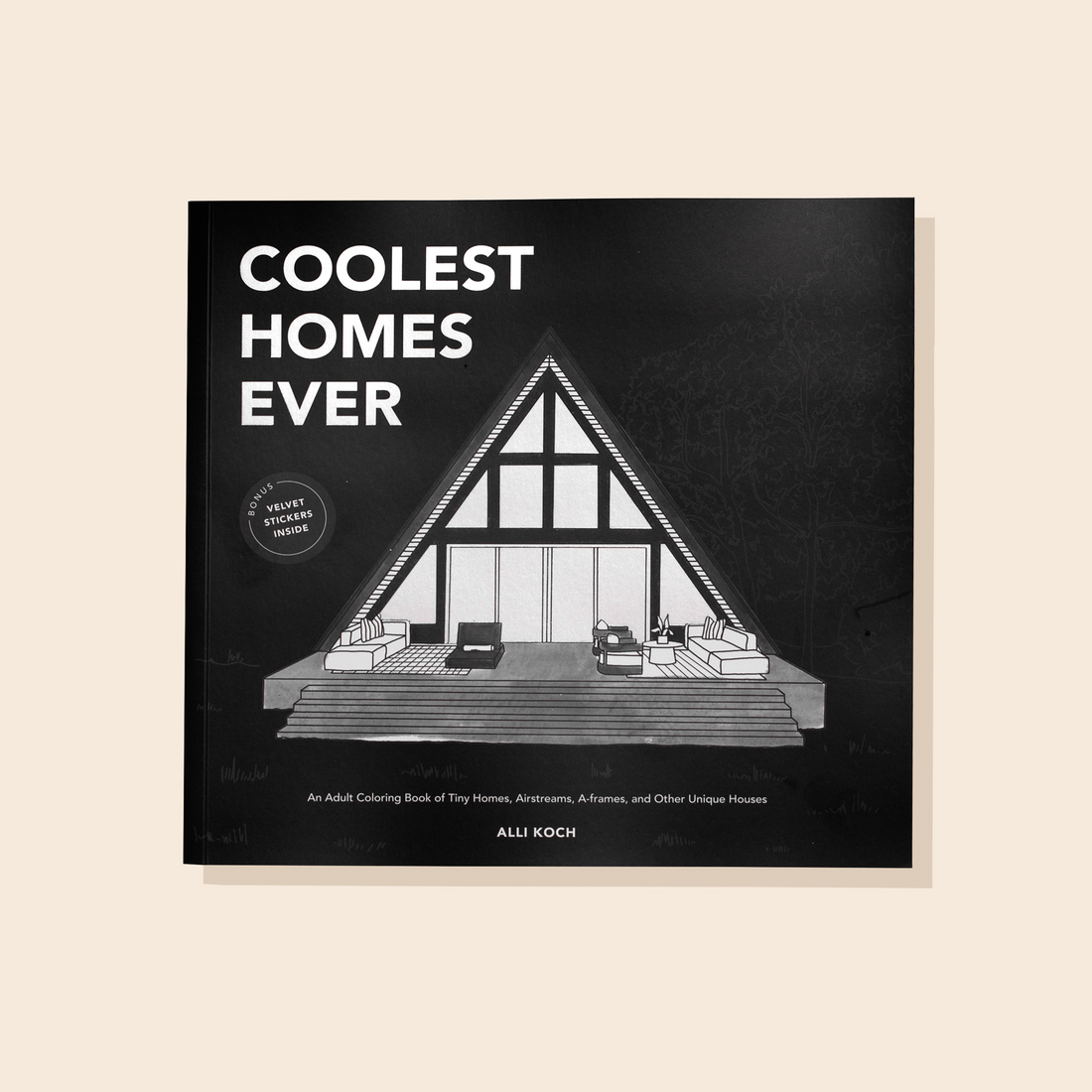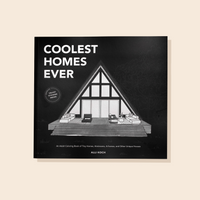 Description
About the author
Details
By Alli Koch
If you spend hours scrolling Zillow and Instagram looking at cool and unique homes, then you'll love coloring the pages of Coolest Homes Ever.

This one-of-a-kind coloring book by bestselling author and artist Alli Koch features eye-catching designs of some of today's coolest and trendiest homes. If you daydream about living off the grid in a cabin or A-frame; hitting the road in an RV or vintage airstream; or building the perfect vacation home by the beach or in the desert, then this book will spark your imagination and help you picture the possibilities with its illustrations of unique home exteriors and interiors. As you color each page, imagine that you're scrolling through some of Zillow's most unique listings and bring them to life with colors you love. Plus, the book includes a full page of velvet stickers that you can use to decorate your artwork as well!

Alli Koch is a city girl at heart, based in Dallas, Texas. She is the hands and heart behind Alli K Design, which is all she has known since college. With persistence and determination, she has turned her canvas crafts into murals, flower doodles into published books, and hanging out with friends sometimes involves recording her podcast, Breakfast with Sis. Alli discovered that creating, inspiring, and teaching others is what makes her thrive.
Paperback
80 pages
9.79 x 0.37 x 9.4 inches
ISBN: 978-1950968459
Take a look inside…
Page through an interactive excerpt of this book to enjoy a preview of its content, design and more.