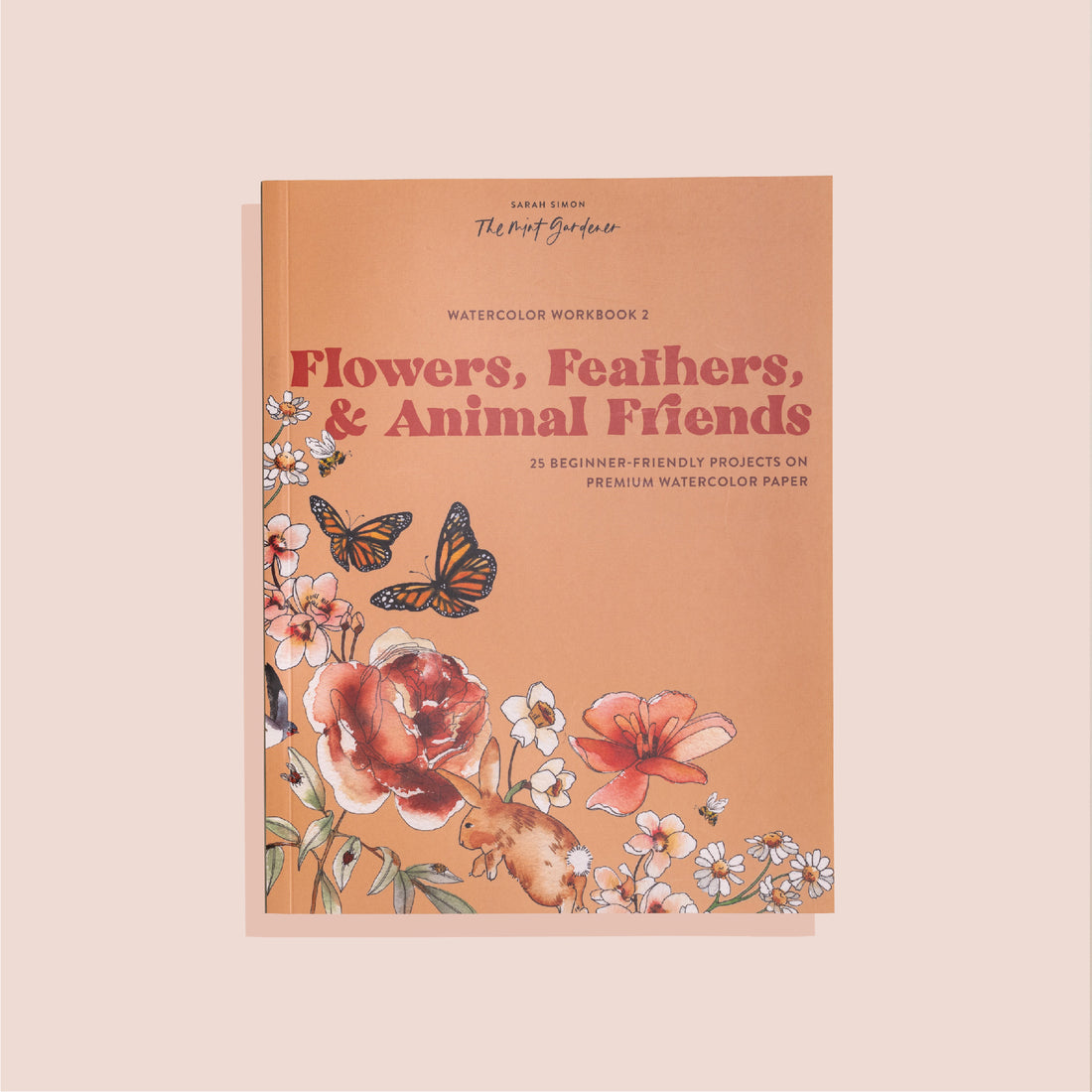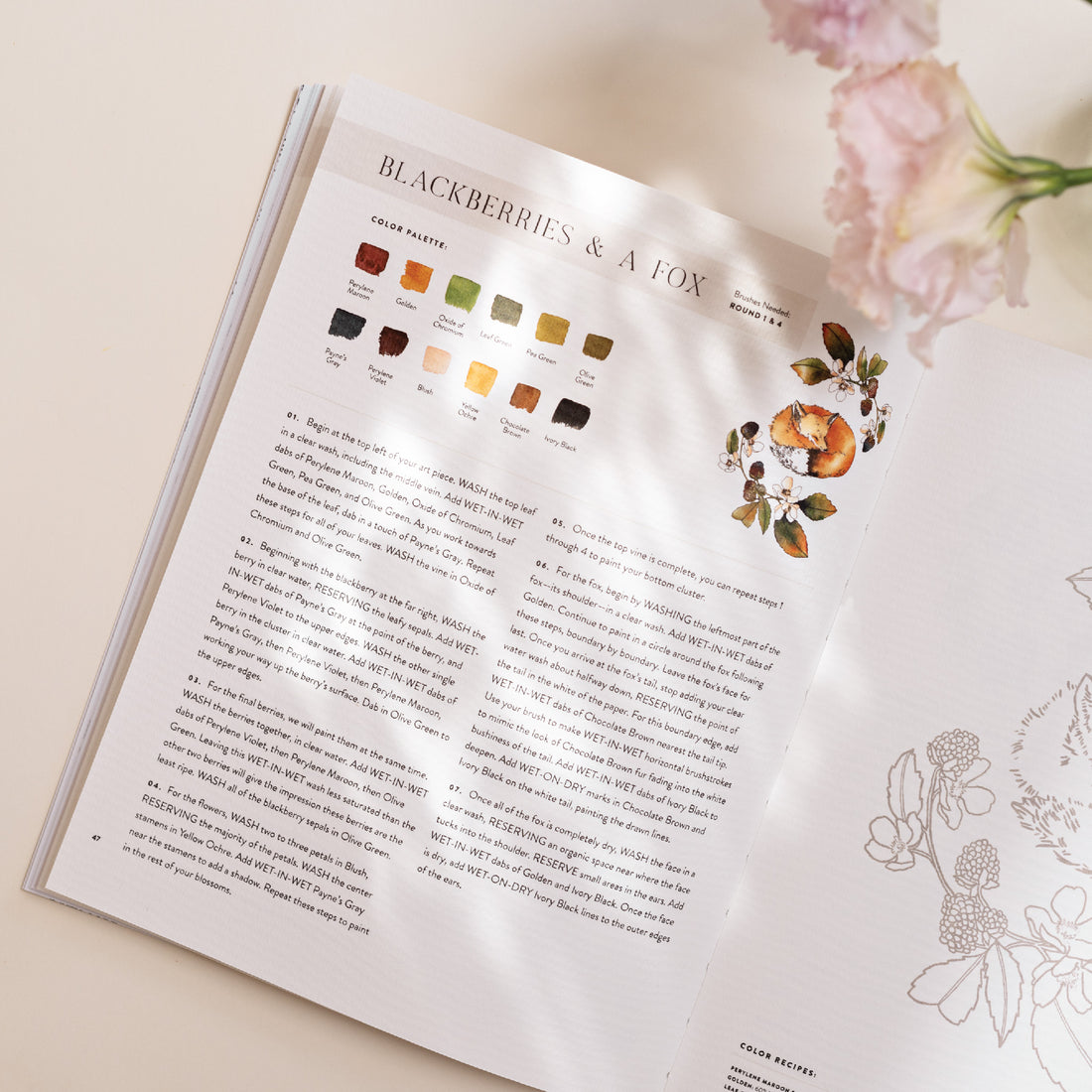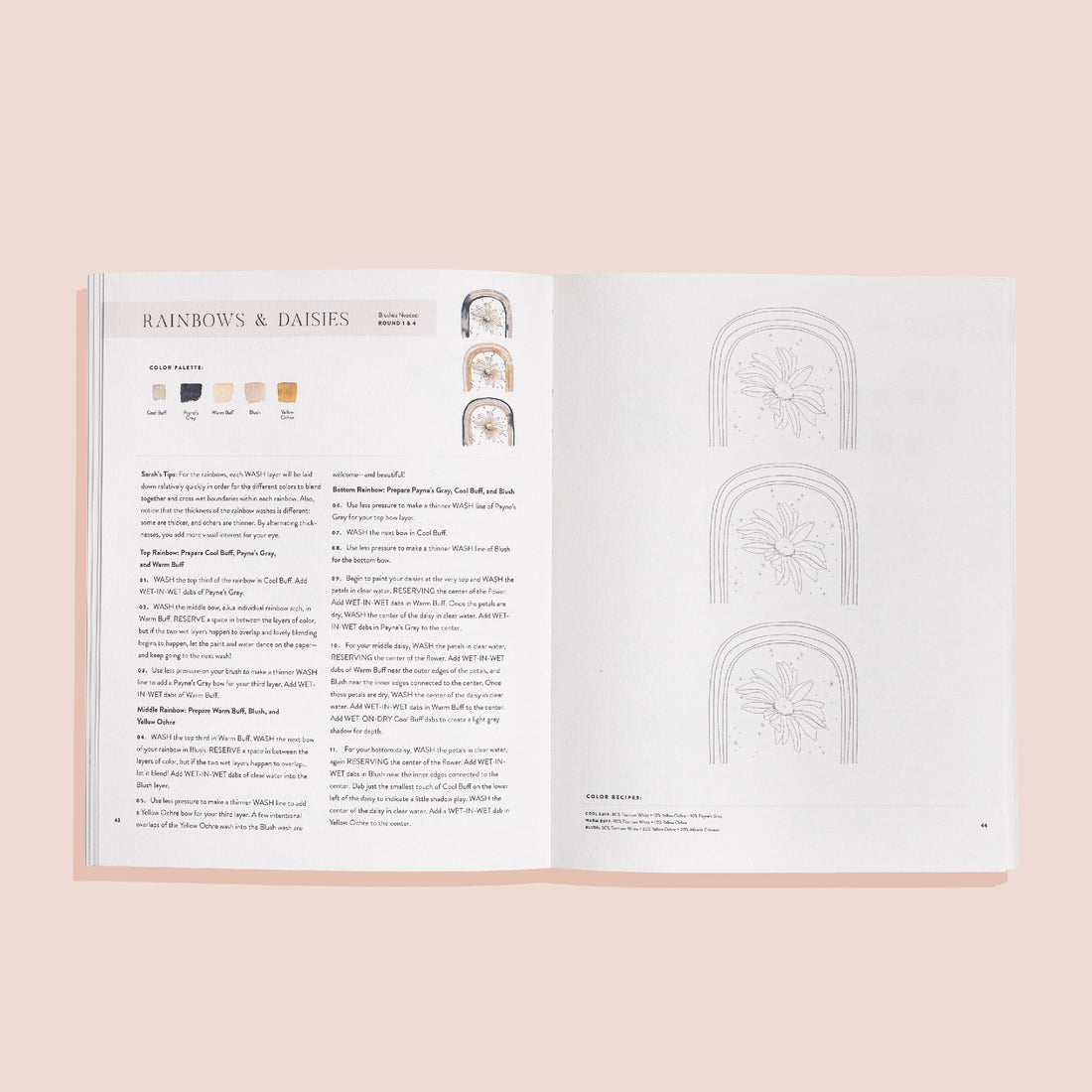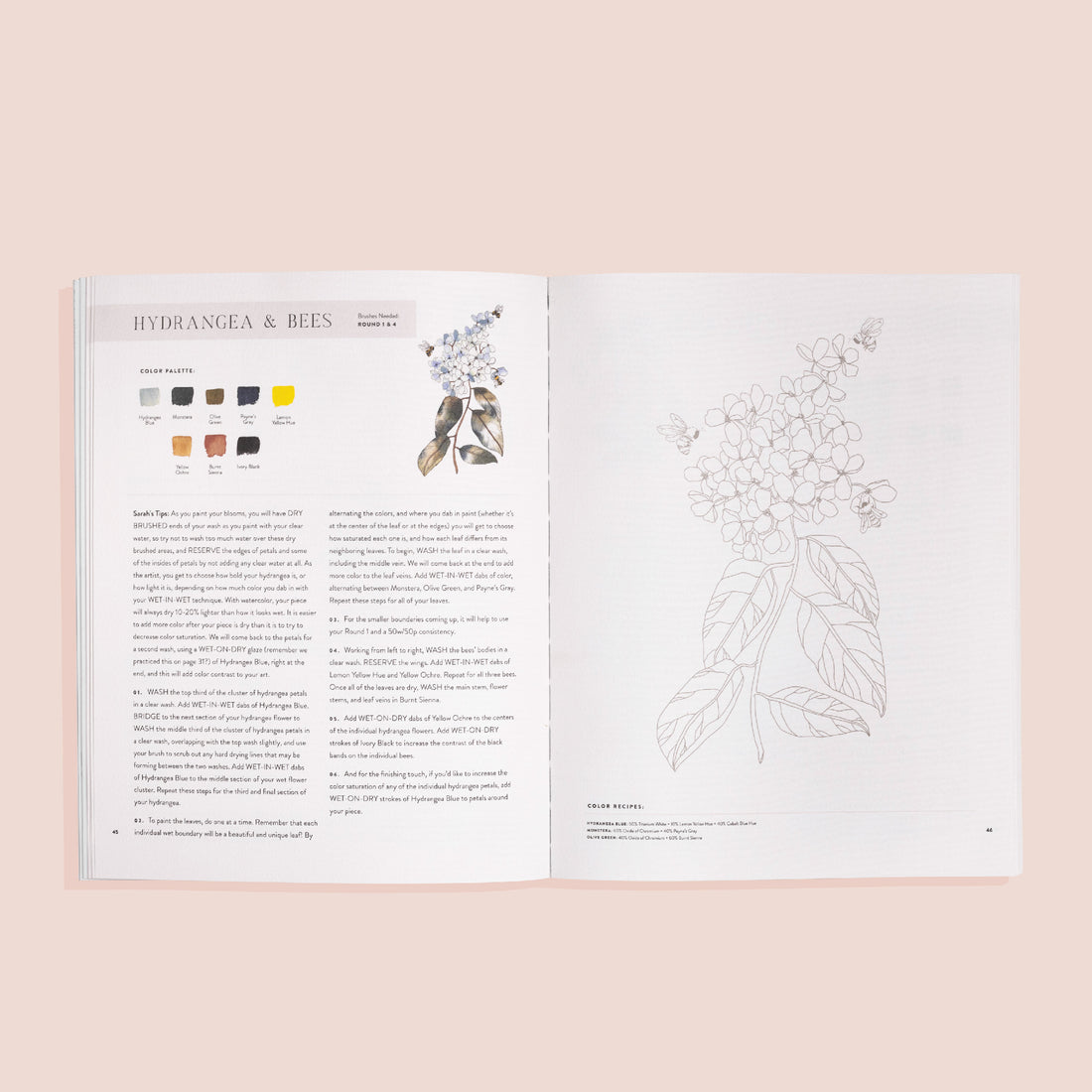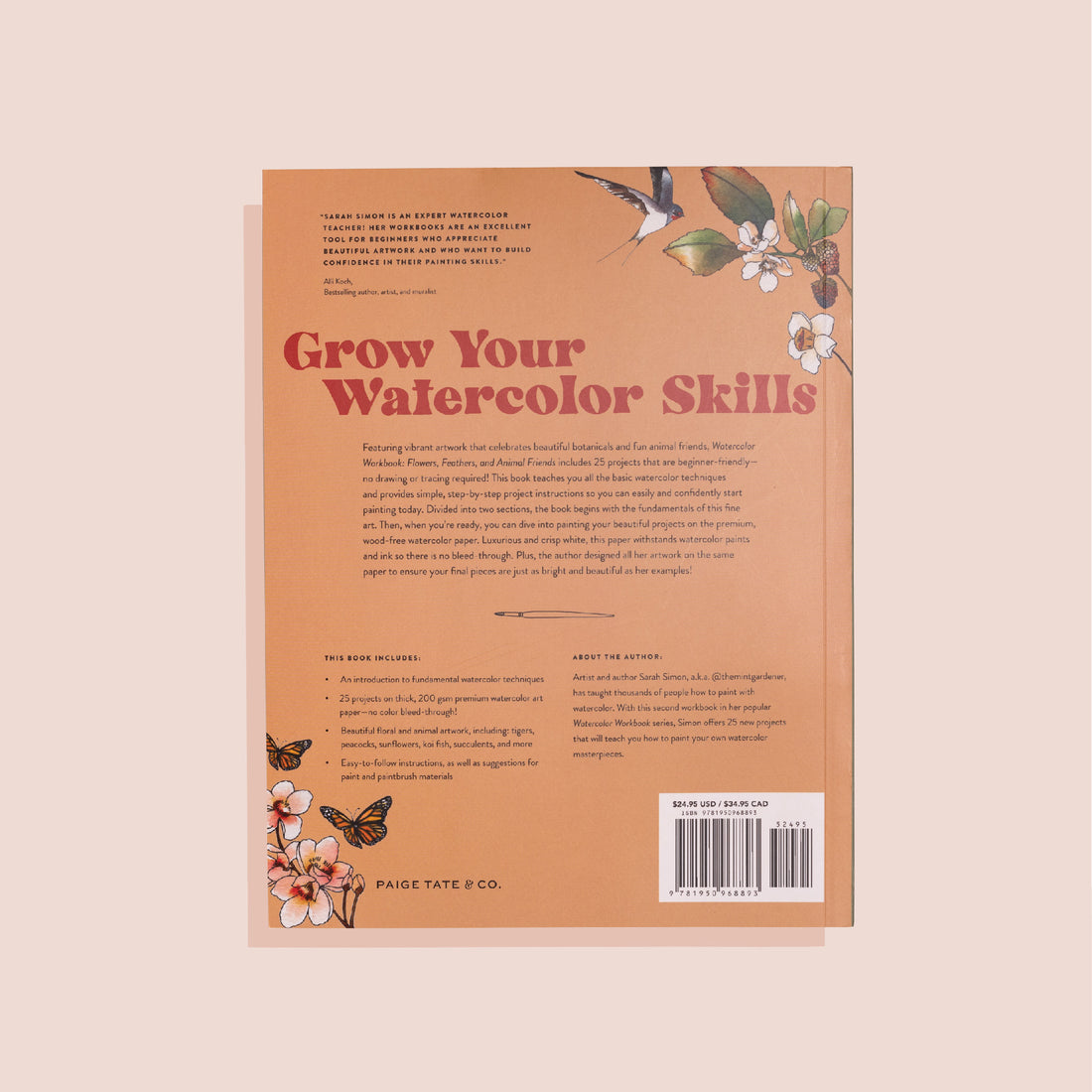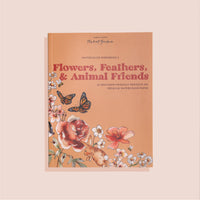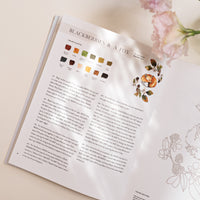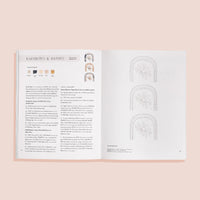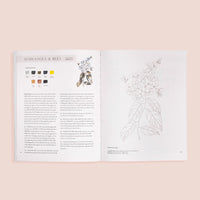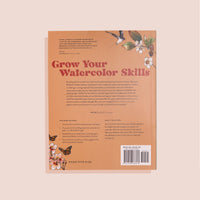 Watercolor Workbook: Flowers, Feathers, and Animal Friends
Description
About the author
Details
By Sarah Simon
25 Beginner-Friendly Projects on Premium Watercolor Paper
Build your watercolor skills with confidence with these 25 beautiful and beginner-friendly new projects on premium watercolor paper! From artist Sarah Simon, author of 2021's bestselling Watercolor Workbook, comes 25 new projects that celebrate flowers, feathers, and animal friends.

This easy-to-use watercolor workbook is filled with unique and beautiful botanical and animal sketches that are ready for you to watercolor—no drawing skills required! Each page is specially designed with simple step-by-step instructions so you can easily and confidently paint each project and create artwork that matches the quality of the author's example.

Watercolor Workbook: Florals, Feathers, and Woodland Friends features:
• An introduction to fundamental watercolor techniques
• 25 beginner-friendly projects on thick, 200 gsm premium watercolor art paper—no color bleed-through!
• Beautiful floral and plant artwork, including: wild roses, poppies, sunflowers, buttercups, dandelions, and more
• Easy-to-follow instructions, including suggested paint and paintbrush materials, so you can start painting today

Sarah Simon is a designer, artist, illustrator, and author of Modern Watercolor Botanicals and The Plant Lady. Based in Seattle, Washington, Sarah creates and teaches lush watercolors inspired by the colors and textures in her urban garden. Find her on Instagram @themintgardener.
Paperback
76 Pages
8.53 x 0.52 x 11 in
ISBN: 9781950968893
Take a look inside…
Page through an interactive excerpt of this book to enjoy a preview of its content, design and more.