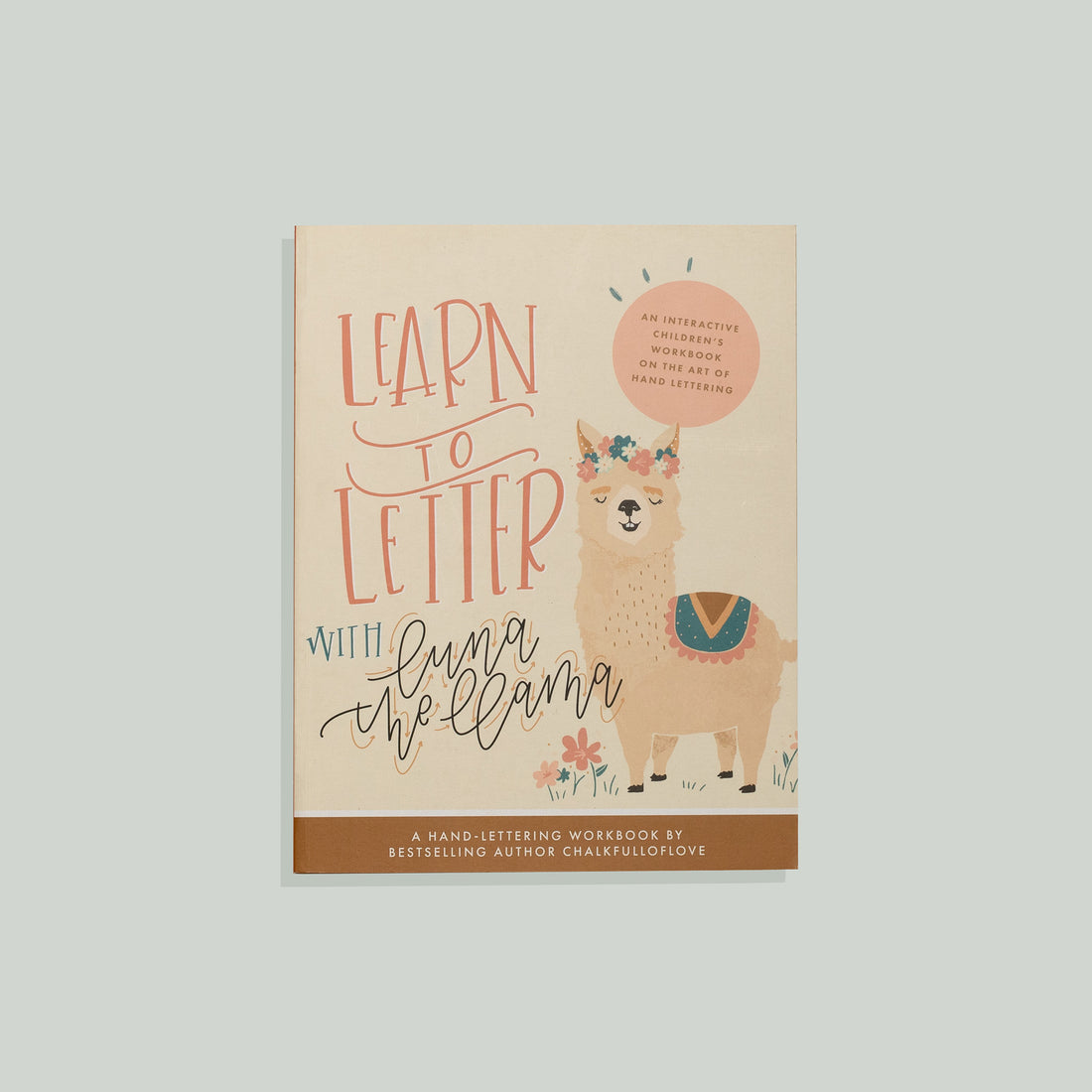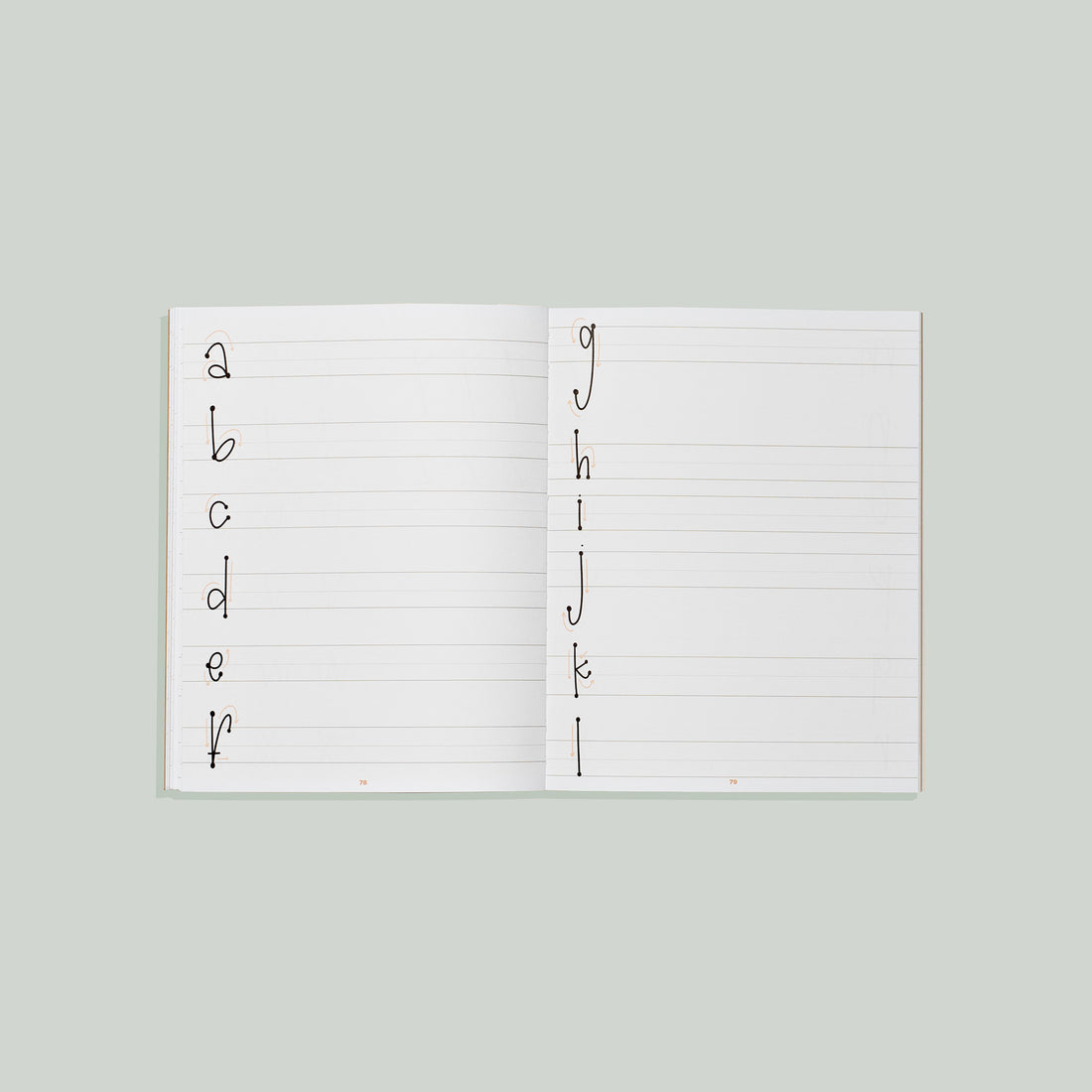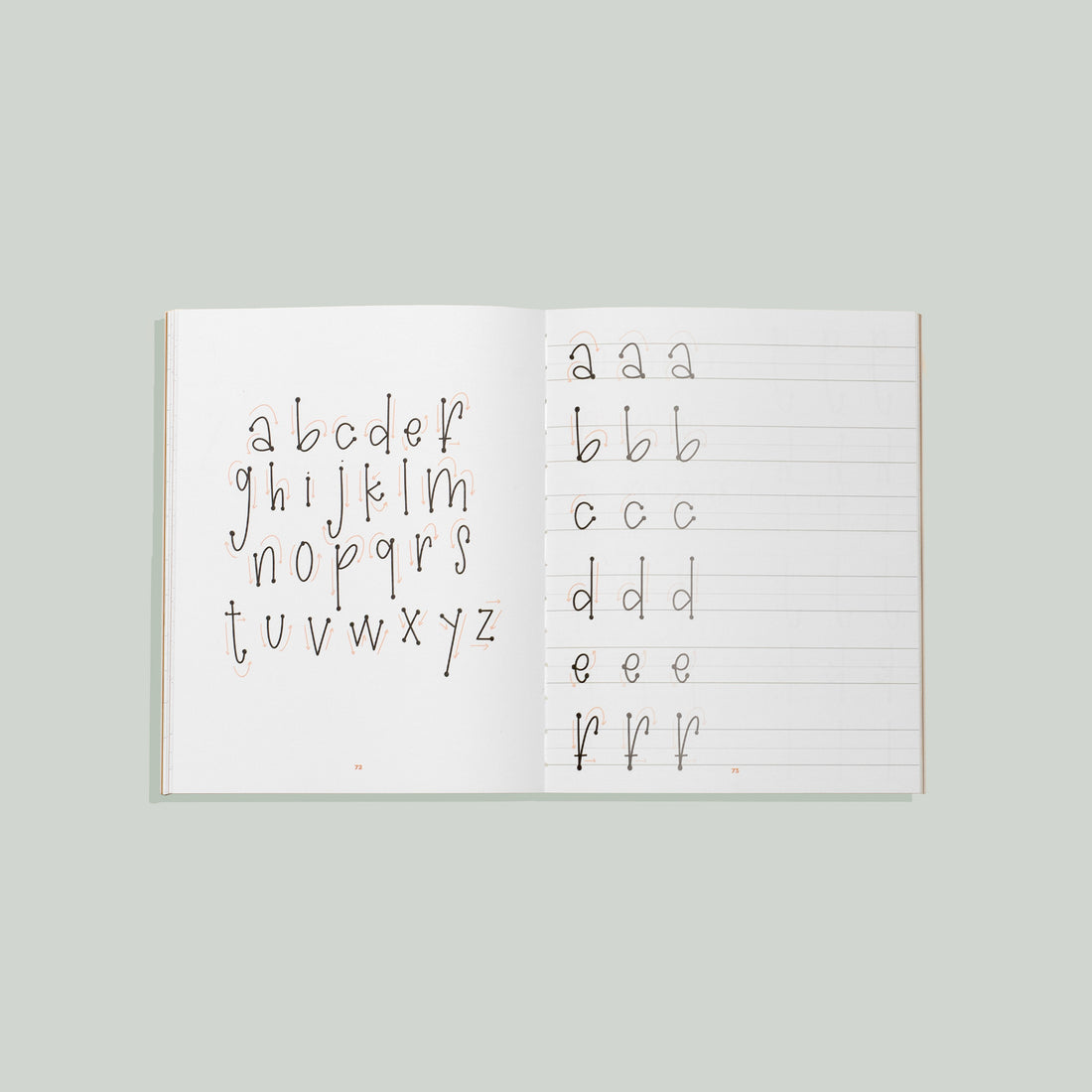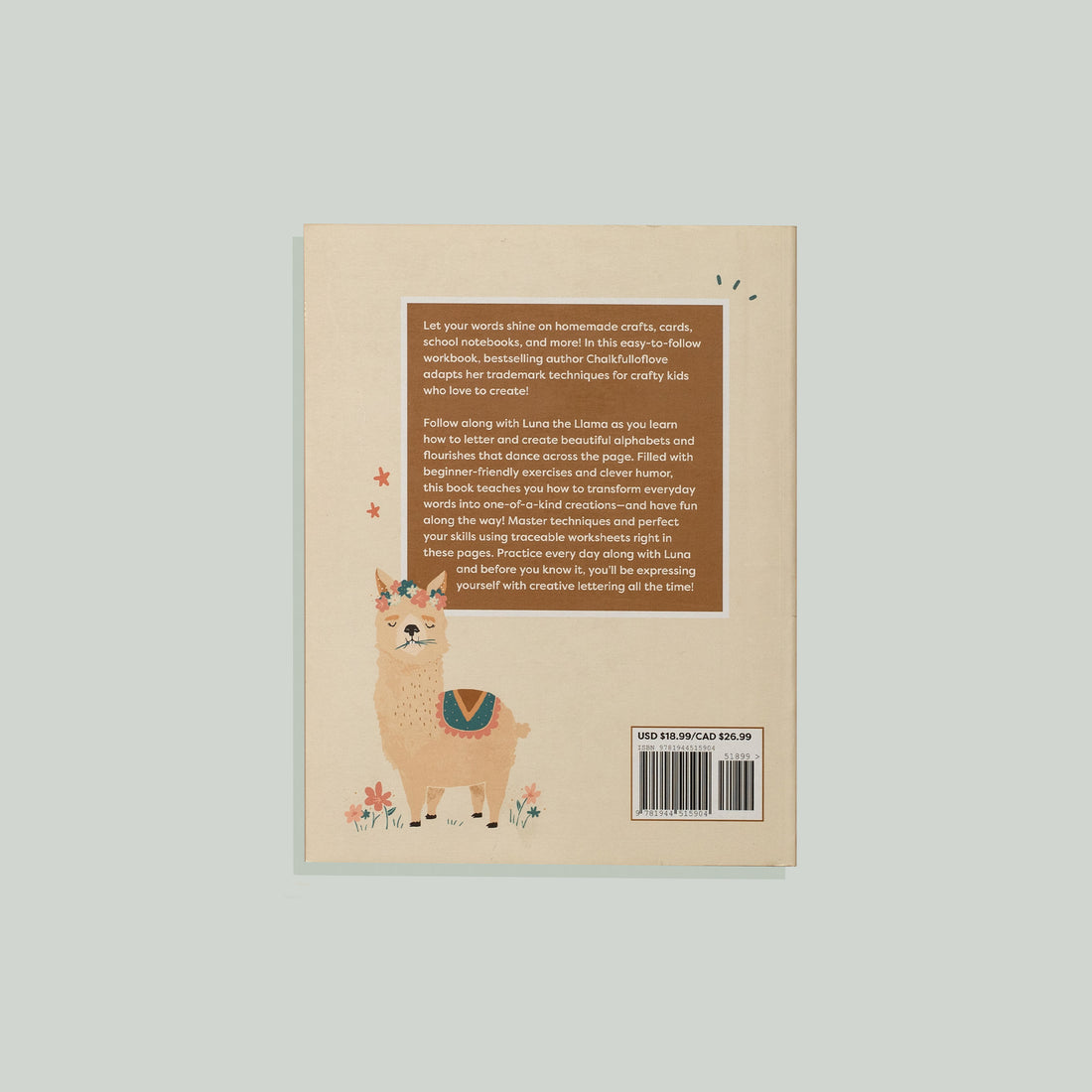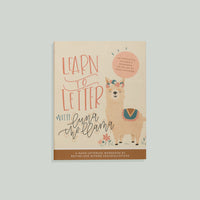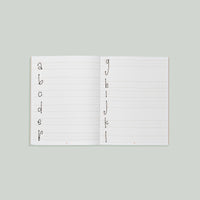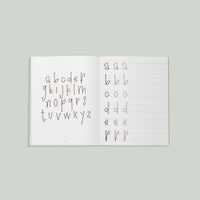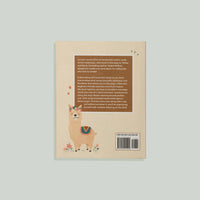 Learn to Letter with Luna the Llama
Description
About the author
Details
An Interactive Children's Workbook on the Art of Hand Lettering
Know a crafty kiddo? This is the perfect book for them. This hand lettering book for kids is a great gift to a child that loves to express their own creativity. Give them the tools to further improve all of their crafts with hand lettering basics. 

Learn to Letter with Luna the Llama will empower your child to continue their artistic journey while improving their overall handwriting skills! 

With this creative lettering book for kids, your child can:

• Learn to letter the lower and uppercase alphabets using six different styles
• Master techniques to connect letters and mix and match styles
• Add flourishes or doodles to make your letters look even more fun
Chalkfulloflove, author of Hand Lettering 101, created Luna the Llama as a kid-friendly version of her own hand lettering techniques. Start your crafty kid off early with her easy-to-follow instructions!
Sarah is an Instagram-ing, wine-drinking semi-hoarder who loves anyone who can make her laugh. A day in her life looks like taking a crazy number of photos, dancing in the garage while packaging up orders, and cuddling with her pups. She is the sassy lady behind Chalkfulloflove, a hand-lettered goods shop started in 2013, and the founder of The Creative Counsel Conference. She went to school for graphic design and is a self-taught hand letterer. Everything she creates is hand-lettered by her in Austin, Texas. Find her on Instagram @chalkfulloflove.
Paperback
160 Pages
8.53 x 0.61 x 10.94 in
ISBN: 9781944515904
Take a look inside…
Page through an interactive excerpt of this book to enjoy a preview of its content, design and more.