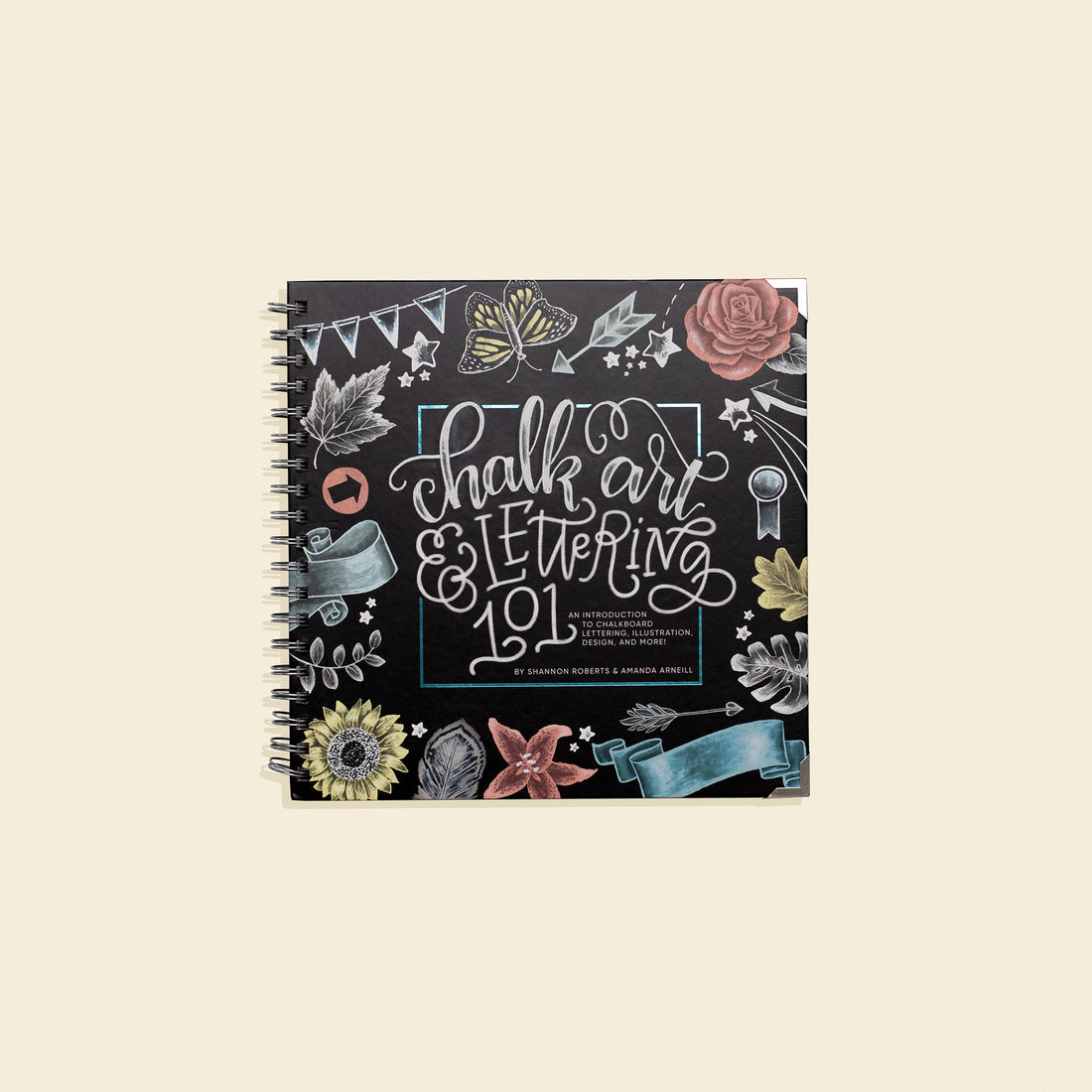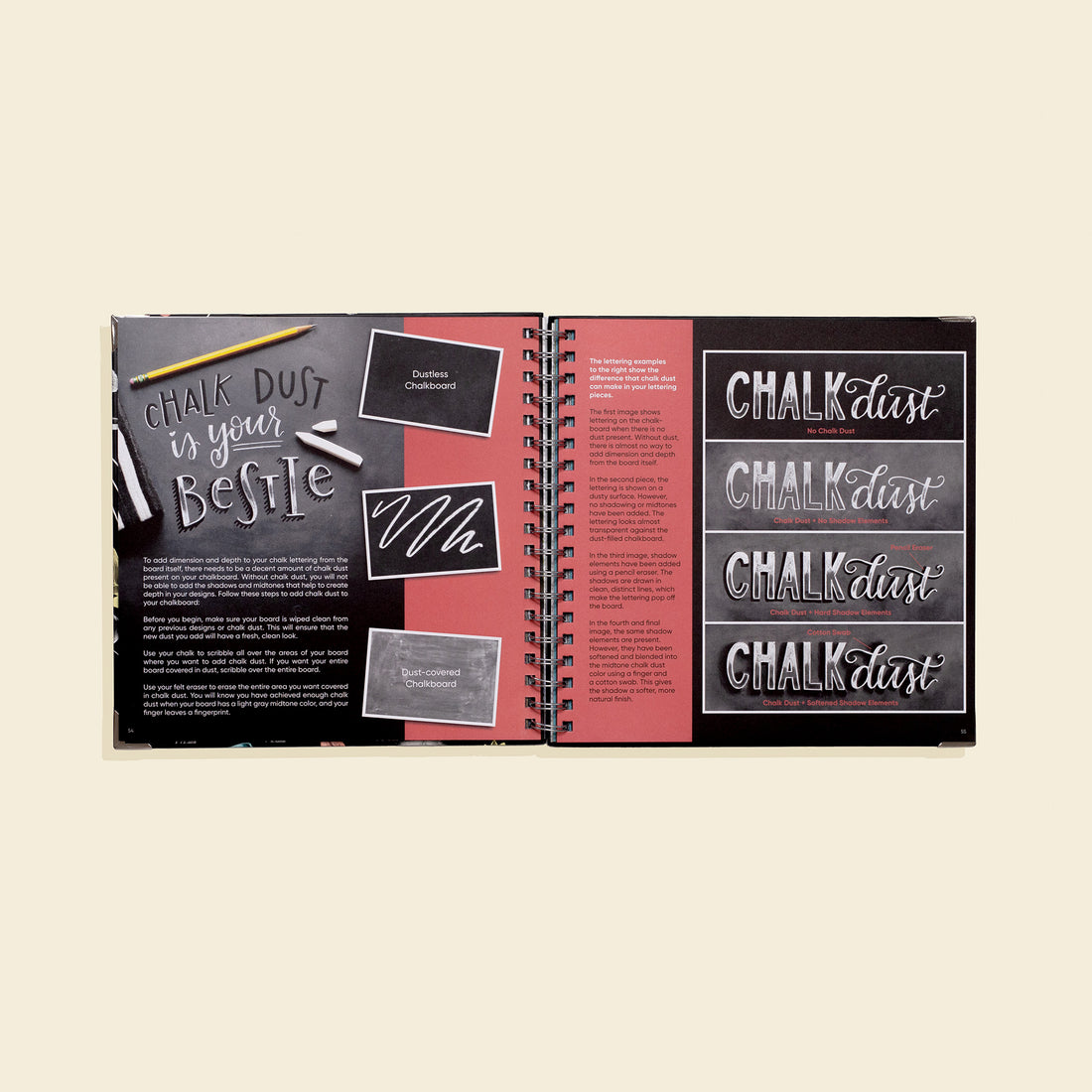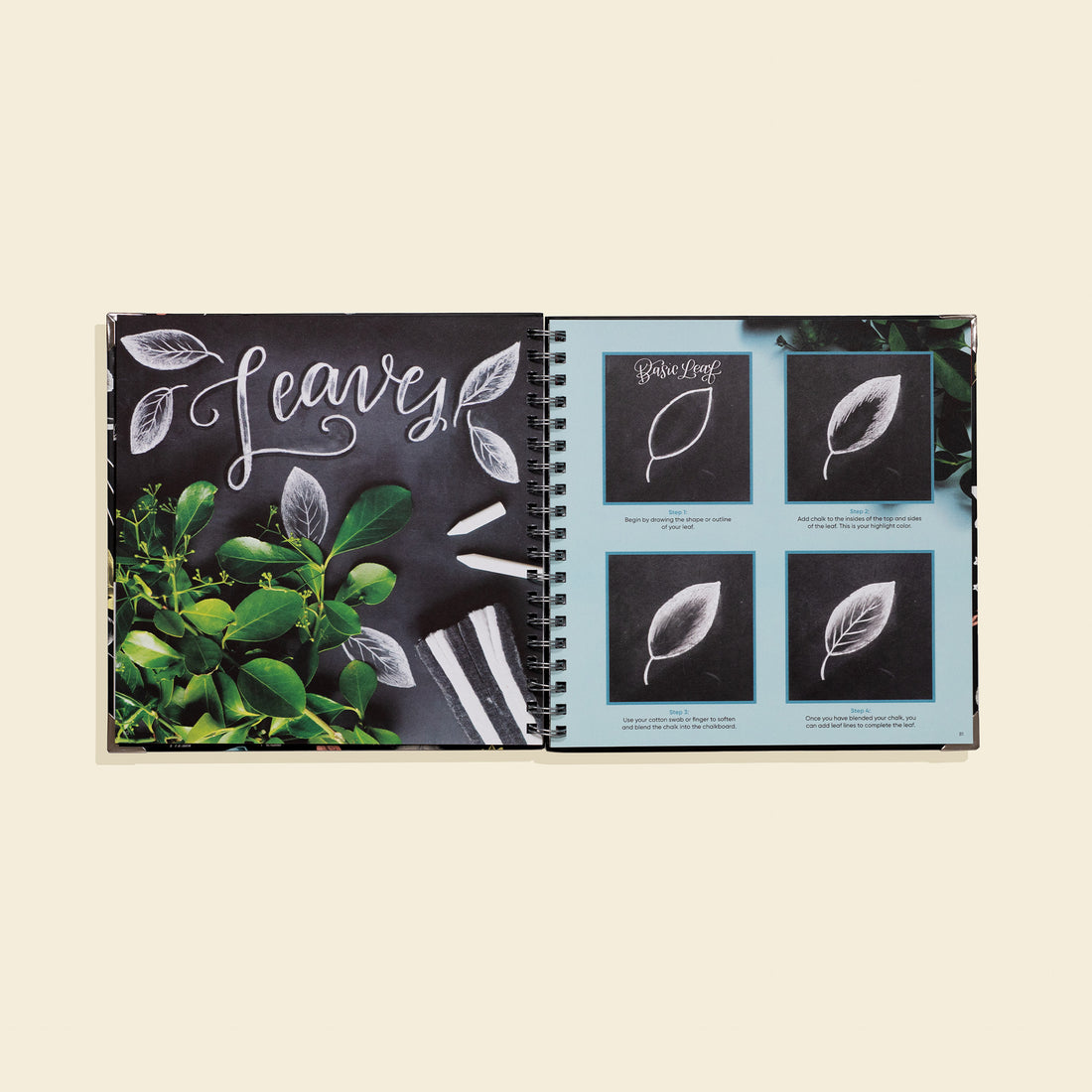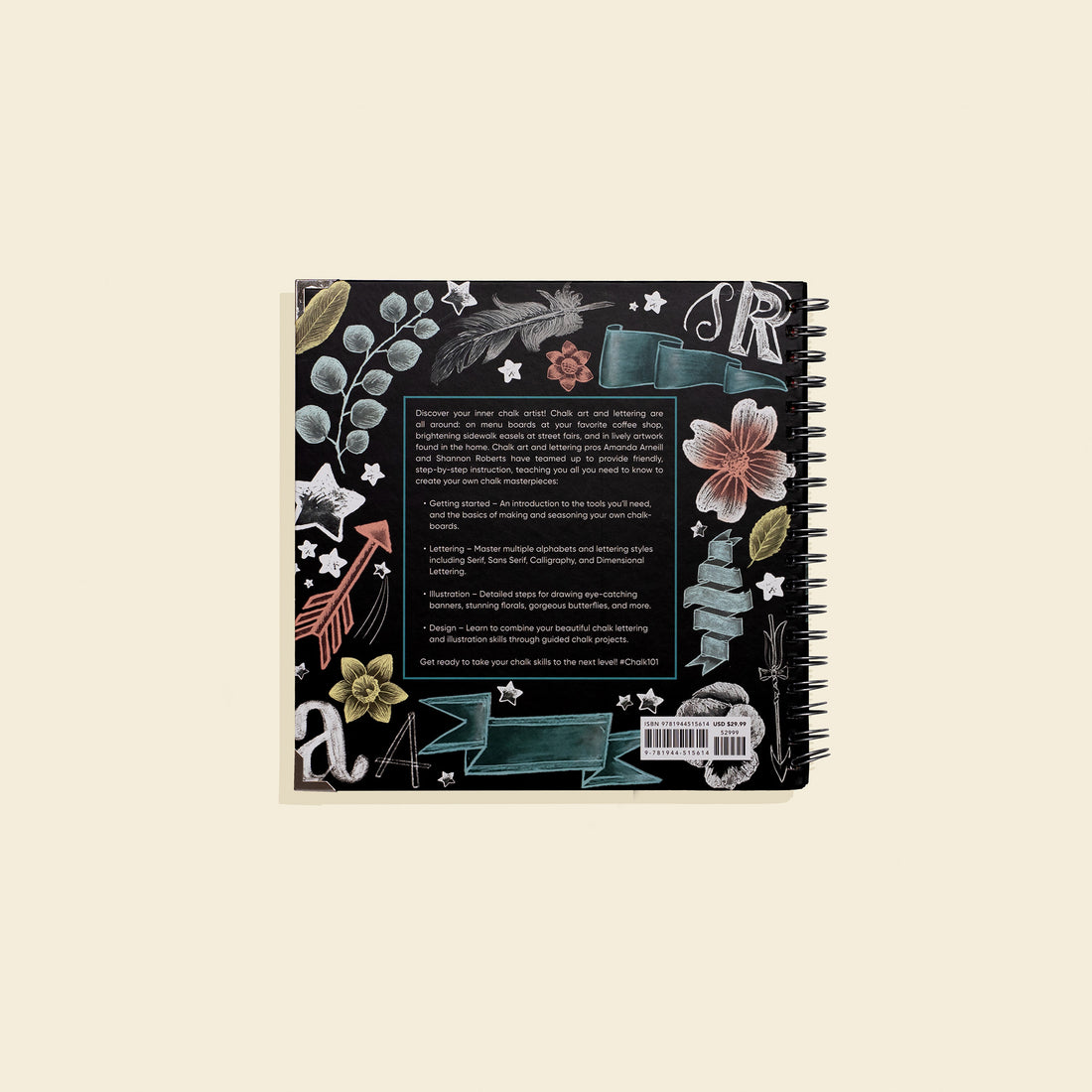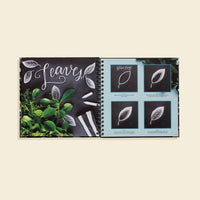 Chalk Art & Lettering 101
Description
About the author
Details
By Shannon Roberts and Amanda Arneill
An introduction to chalkboard lettering, illustration, design, and more.
We've all fallen victim to a beautifully-drawn chalkboard advertisement in a grocery store, coffee shop, or boutique. Enjoy creating the same level of artistry with this full guide to chalkboard art and lettering!

Level-up your kitchen menus, family calendars, or even your business marketing with unique fonts and drawings. Chalk Art and Lettering 101 makes chalkboard art easy for beginners, and even provides chalk art ideas for different projects. 

Learn the 101 of Chalkboard Art through the different lessons:

• Getting started – the basics of making and seasoning your own chalkboards

• Lettering – various alphabets and lettering styles

• Illustration – steps and processes in chalk art, including banners, flowers and more

• Design – brings lettering and art techniques together with guided chalk projects ideas
Shannon is a wife and mother with a heart for Jesus, whose passions include family, friends, fitness, and warm sunny days. She has been drawing and lettering professionally since 2014, when she first opened her Etsy shop called The White Lime. Amanda Arneill has built a dedicated and ever-growing following of lettering lovers. Combining her professional training and experience as a school teacher with her passion for lettering has allowed her to teach thousands of budding lettering artists through workshops, books and online courses.
Spiral-bound
144 Pages
10.4 x 0.8 x 10 in
ISBN: 9781944515614
Take a look inside…
Page through an interactive excerpt of this book to enjoy a preview of its content, design and more.