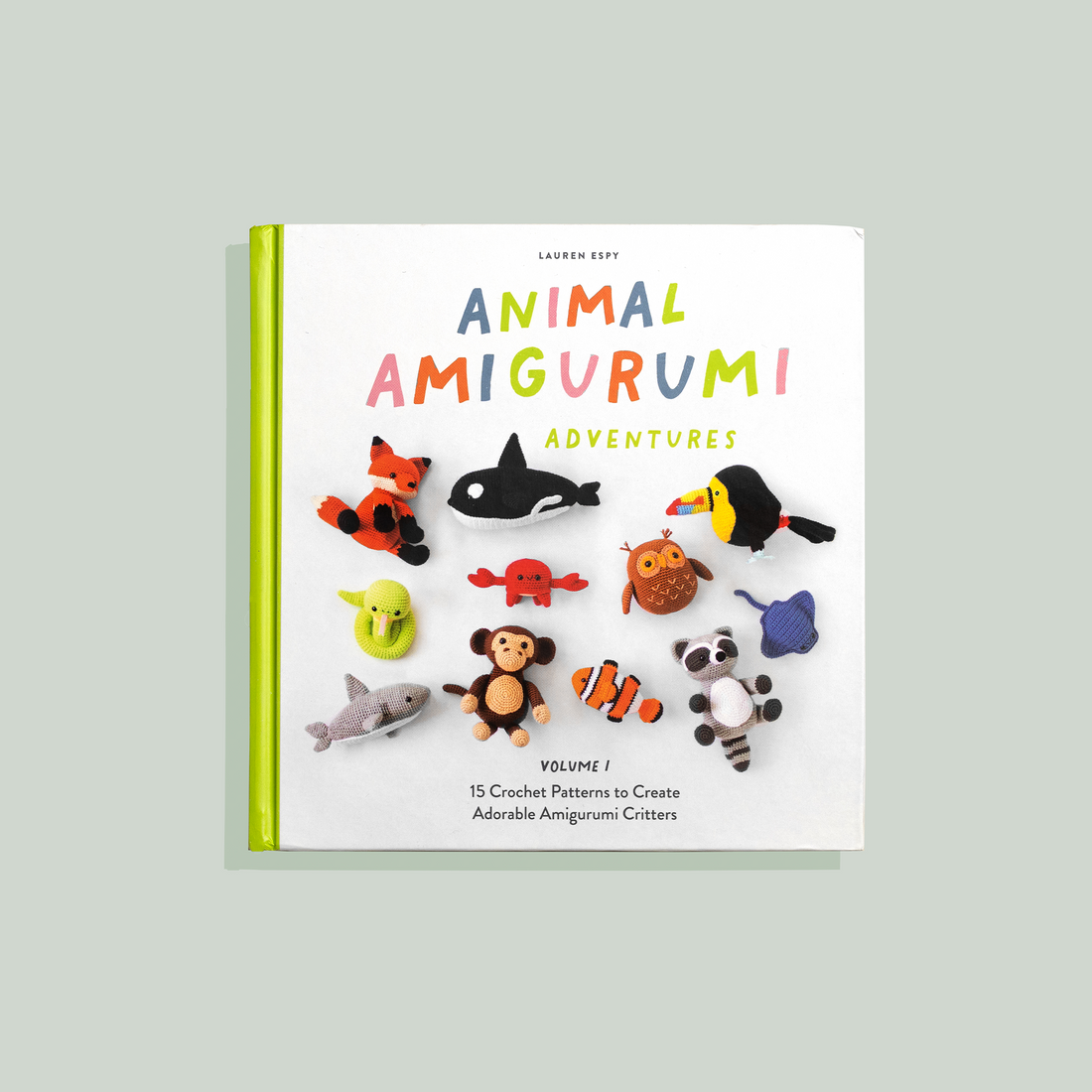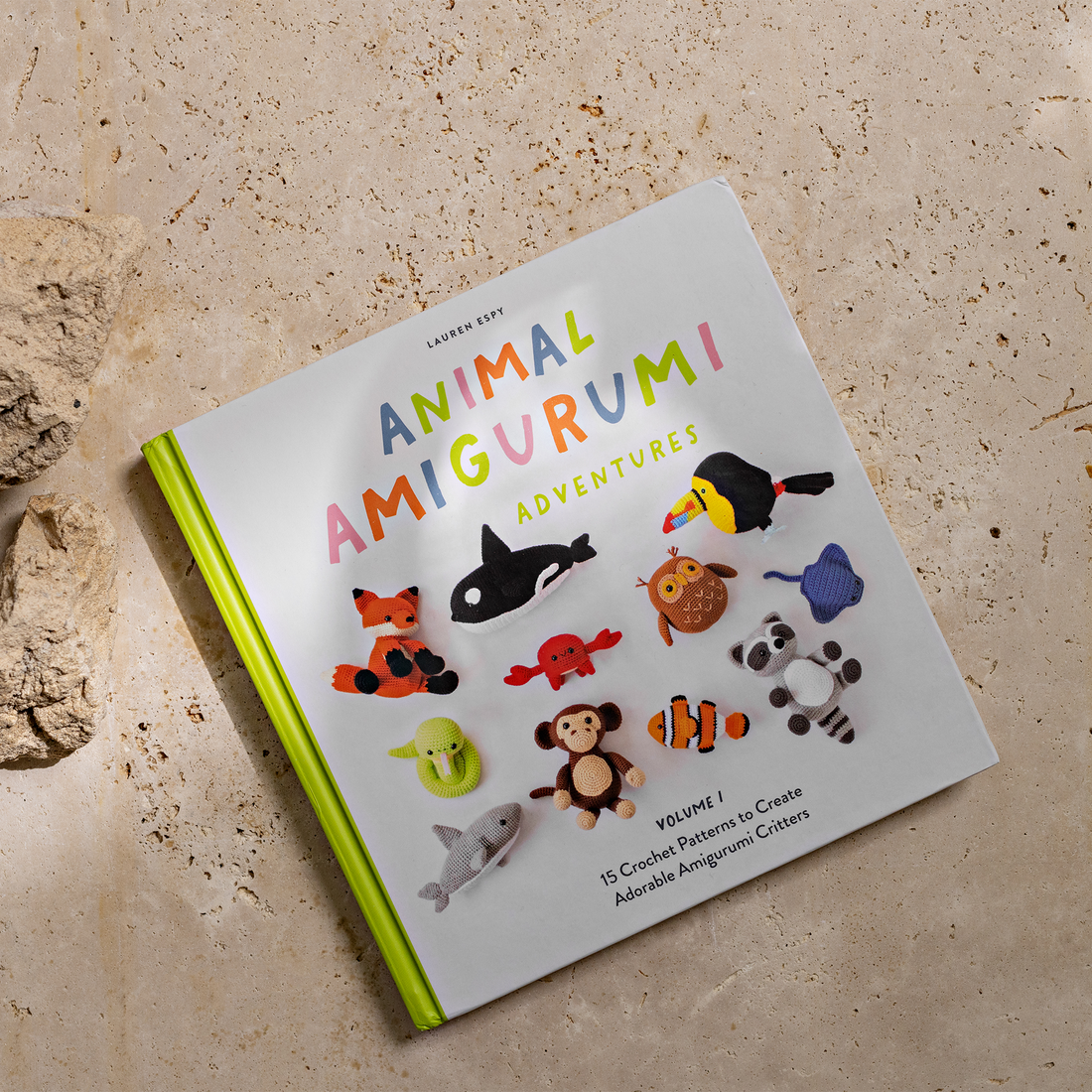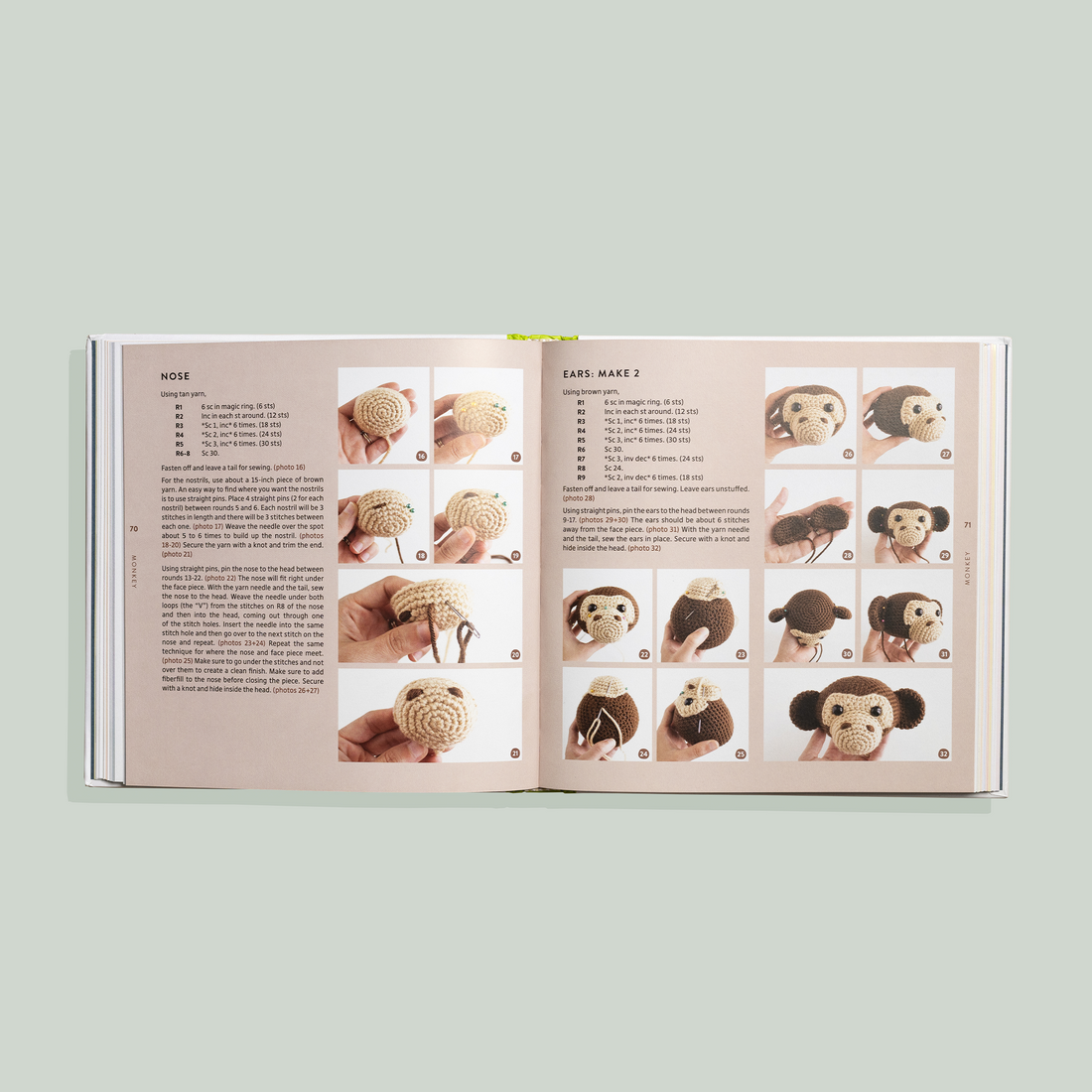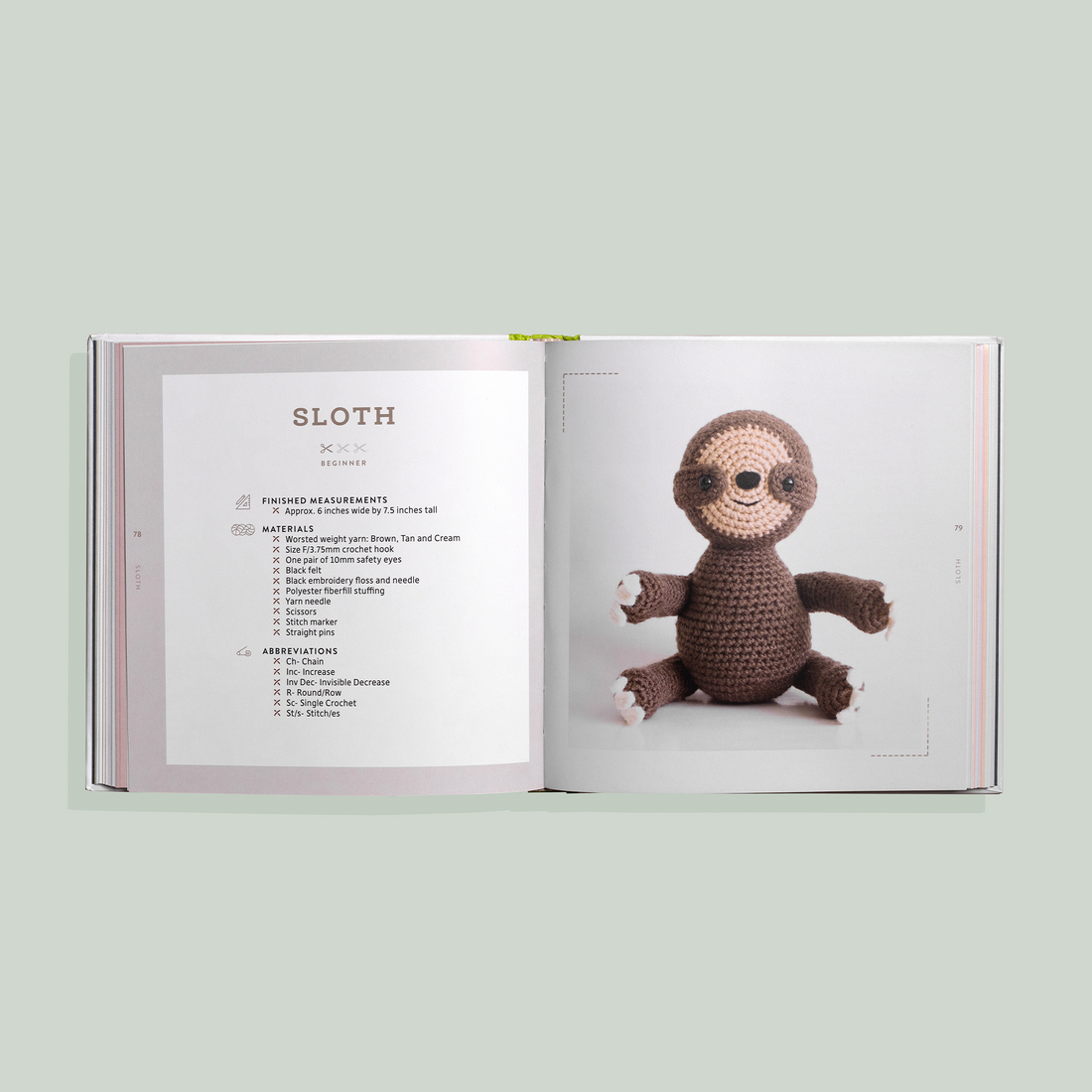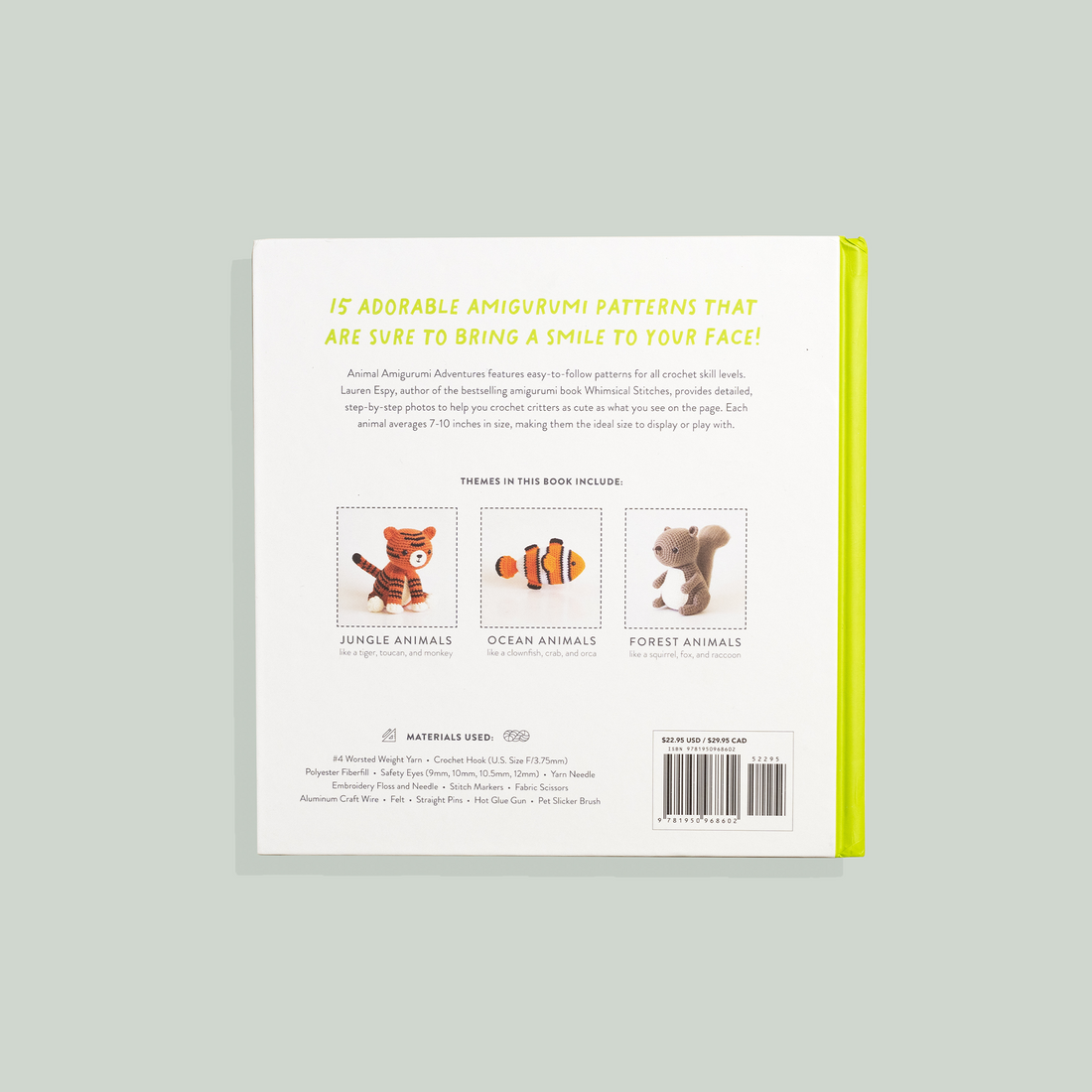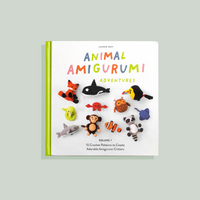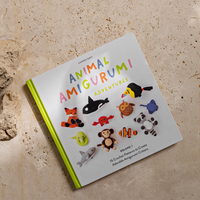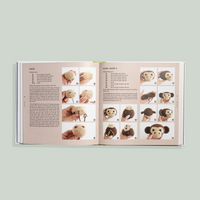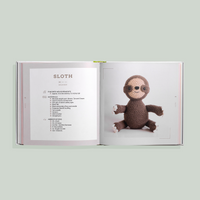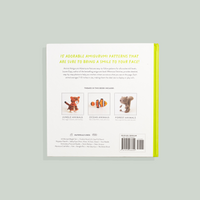 Animal Amigurumi Adventures Vol. 1
Description
About the author
Details
By Lauren Espy
15 Crochet Patterns to Create Adorable Amigurumi Critters 
Lauren Espy, author of 2019's No. 1 bestselling amigurumi book, gives you easy-to-follow patterns so that you can quickly create the cutest amigurumi critters (crocheted stuffed toys). Detailed, step-by-step photos, alongside images of the full animal, will help you crochet creations as cute as what you see on the page.

Animal Amigurumi Adventures: Volume 1 features:
• User-Friendly Instructions and Tools Needed: Easy-to-follow patterns and basic tools (standard hook and common worsted weight yarn) to get started
• Step-by-Step Reference Photos: Detailed photographs of each step, as well as the finished product, to help guide you along with confidence
• Perfect Size: Each animal averages 7-10 inches in size, making them ideal to display or play with 

Patterns include:
• Jungle Animals like a sloth, toucan, and monkey
• Ocean Animals like a clownfish, crab, and orca whale
• Forest Animals like an owl, fox, and raccoon
Lauren Espy is the owner and designer behind A Menagerie of Stitches, a shop dedicated to creating crocheted amigurumi. Her love for amigurumi (and yarn!) all started after her grandma gifted her a set of crochet hooks and a book about amigurumi one Christmas. After teaching herself how to crochet back in 2009, Lauren quickly began designing her own patterns and has created a style that is uniquely her own. In 2015 she finally opened A Menagerie of Stitches and now sells finished items as well as crochet patterns on her website. Lauren lives in Tennessee with her husband Carl and their two pups, Thunder and Storm. Find her on Instagram @amenagerieofstitches.
Hardcover
176 Pages
8.2 x 0.79 x 8.32 in
ISBN: 9781950968602
Take a look inside…
Page through an interactive excerpt of this book to enjoy a preview of its content, design and more.